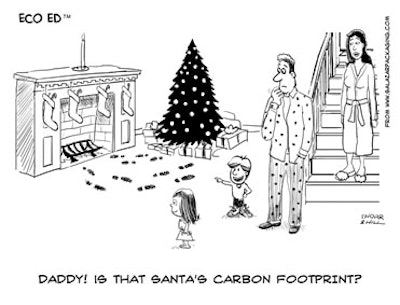 ■ DuPont announced the expansion of its Biomax packaging offerings to include renewably sourced Biomax Thermal 300 heat-stabilizing modifier that allows polylactic acid (PLA) thermoformed packaging to withstand elevated temperatures during transport, storage, and use.
■ Multi Packaging Solutions announced the expansion of its Forest Stewardship Council (FSC) Chain-of-Custody Certifications in four additional manufacturing locations. The company says it now operates in a total of seven FSC Chain-of-Custody Certified facilities, five Rainforest Alliance Chain-of-Custody Certified facilities, and two Sustainable Forestry Initiative (SFI) Chain-of-Custody Certified facilities in the U.S.
■ Wal-Mart Stores, Inc. committed to reduce its global plastic shopping bag waste by an average of 33% per store by 2013. This reduction is expected to eliminate more than 135 million pounds of plastic waste globally. To help reach this goal, Wal-Mart will reduce the number of bags given out by its stores, encourage the use of reusable bags, and give customers the ability to continue recycling plastic shopping bags. The announcement was made at the Clinton Global Initiative Annual Meeting.
■ O.Berk Company of Union, NJ, introduced a new program with its vendors to present higher recycled-content packaging as an option for its clients in the cosmetic/personal care, pharmaceutical/healthcare, food/beverage, and chemical/industrial markets. Many of the company's popular lines, including Boston Rounds, Cylinders, Jefferson Rounds, and Union Ovals, are available in 25% post consumer regrind in accordance with California mandates. Higher concentrations (in some cases up to 100%) are available.
■ An environmentally friendly container that will appear on store shelves in late October was developed at Clemson University. Clemson researchers Danny Roberts and David Gangemi worked to develop the recyclable, biodegradable, petroleum-free containers using research grants from the nutraceutical industry. The researchers say the bottles are stronger and lighter than glass—more durable than most other bottles—and aren't dependant on petroleum or hydrocarbon sources. The bottles are made of natural fibers combined with polylactic acid. The researchers say the materials have the potential to replace plastic for automotive parts, agricultural and industrial fabrics and biomedical parts, among other applications.
■ New Ice, Inc. introduced Verdepack, a line of compostable trays for food service operations. Verdepack is designed to answer the call for sustainable alternatives in college and university dining rooms, as well as corporate food service operations, quick service restaurants, and special events, and festivals. The trays can be composted along with food scraps, which significantly reduce water and energy usage for dishware cleaning and eliminate a major source of waste that is typically directed to landfills.
■ Rona Inc., Canada's largest distributor and retailer of hardware, home renovation, and gardening products, unveiled its new eco-responsible signage across all stores bearing the RONA banner. The new signage is designed to help consumers identify products that represent an eco-responsible choice. The company says these products are rigorously selected based on the lifecycle approach adopted by Rona. This includes more than 300 various brand name items, selected because they lessen environmental impacts during one or more phases of their life cycles. The signage provides complete, unbiased information about the environmental characteristics of the different categories of eco-responsible products, outlining why items were selected. Customers can also visit rona.ca/eco for more information on products that qualify as eco-responsible choices and the life cycle approach.
■ Vitro Packaging, Inc. and The Coca-Cola Company have teamed up to develop new 12 oz. re-sealable glass bottles with the Coca-Cola contour bottle shape. With this new 12 oz. glass bottle, Coca-Cola is continuing to pursue policies and goals, which include increasing the company's recycling and/or recovery of 90% of the output from its production facilities by the year 2010 and/or recycling the equivalent of all of its packaging. The new re-sealable 12 oz. glass Coca-Cola bottle is decorated with a wrap around label, and comes in a full color six-pack carrier.
■ Ohio-based CardPak®, Inc. and Los Angeles-based Winterborne, Inc. joined resources to bring sustainable packaging products and services to the clamshell and blister packaging markets. Both companies have a strong presence in the warehouse club channel as well other major retail outlets.
■ Harald Keab, chairman of the board of European Bioplastics, says that favorable govenment incentives have helped European companies innovate and have create a positive investment climate. By 2011, Keab expects the global production capacities of bioplastics to quadruple to approximately 1.5 million tons annually.
■ M&H Plastics Suffolk, England, offers PET and HDPE bottles with post consumer regrind of 25% to 100%. The company worked in partnership with Royston Labels to develop 100% recyclable labels for these bottles. The labels have been manufactured using a high proportion of post-consumer waste.
Companies in this article