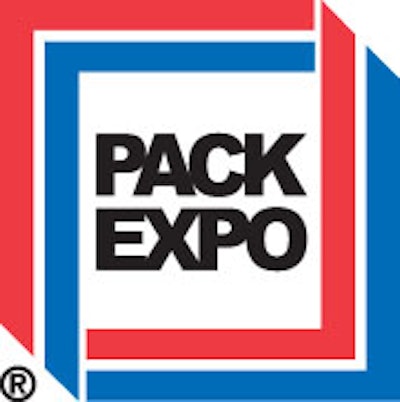 Pack Expo (www.packexpo.com) will be Nov. 9-13, 2008, at McCormick Place in Chicago, IL. The show sponsor and producer is the Packaging Machinery Manufacturers Institute (PMMI, www.pmmi.org).
The bi-annual trade show will again feature the Contract Packaging Pavilion. The pavilion offers a starting point for assessing a project and exploring available contract-packaging options. Exhibits will focus on current services, packaging formats, and machinery.
Sustainability is also a growing area of interest to professionals who buy and sell co-packing services. Sustainability will be one of three tracks at the conference, which is scheduled for Nov. 10-12. Sustainability topics will include conservation, zero landfill waste, partnerships, expectations of suppliers, new technologies, and strategies for transforming waste into resources.
Attendees of Pack Expo will have access to more than 2,000 exhibitors occupying in excess of 1.1 million net sq ft of space.
• The Containers & Materials Pavilion is one of the show's most visited destinations. The pavilion will feature materials and containers to enhance brand differentiation, increase sales, and bring greater convenience for stronger brand equity.
• The Showcase of Packaging Innovations gallery will display hundreds of award-winning package designs from internationally recognized packaging associations.
• The Radio Frequency Identification Pavilion will offer solutions that meet requirements throughout the supply chain.
• The Brand Protection Center will focus on the latest security technologies, brand-protection devices, tamper-evident features, and new materials. Pack Expo registration, show, and exhibitor information is available at www.packexpo.com.
Companies in this article
Videos from Universal Labeling Systems, Inc.