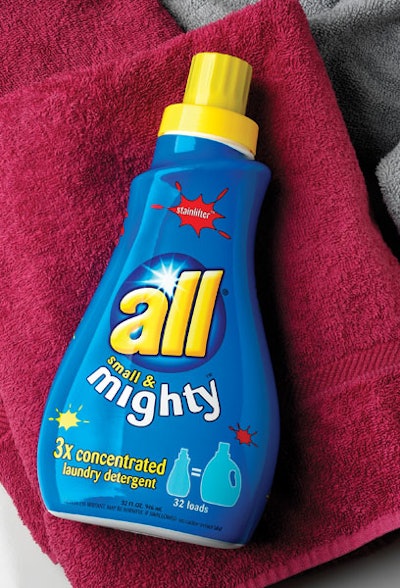 The costs of oil and energy are skyrocketing, making it imperative to justify every penny spent anywhere in packaging. Most all of the costs have been wrung out of internal packaging operations, but there are still places to become leaner when it comes to getting winning results in working with a contract packager.
For the most part, additional savings are possible for product manufacturers that do their homework, especially during the process of qualifying a co-packer. Cost reductions are possible by taking simple steps such as visiting a potential co-packer's facilities and inquiring about a packer's areas of specialization and winning economies of scale through turnkey operations. Finally, savings can result by looking at both the product and the package holistically.
Make inspections count
If you're a product manufacturer looking to reduce costs, a good place to start is by conducting a site visit to qualify a co-packer—before you sign a contract, says Jack Ampuja, president of Supply Chain Optimizers (www.supplychainoptimizers.com), a management advisory firm specializing in supply chain efficiencies and logistics. It may sound obvious, but because of location and general day-to-day business demands, this step often gets overlooked—and the neglect can prove costly, Ampuja says.
"Look at the site. View product quality. See how many people are on the production line, and watch them make product," Ampuja notes. "You don't want to hire someone sight unseen. Consider sending a quality engineer in there to do an audit and make sure the co-packer can hit the specs and standards."
Optimize your personal inspection of the facility, Ampuja adds. Walk the co-packer's facilities with a detailed scorecard. This additional step enables you to check what you find in the facility against your list of must-haves. It doubles as a formal and impartial measurement system for product-reject rate and damaged-goods rate. Consumer packaged goods (CPG) companies working with perishable items also should ask to see stock-rotation records and—if they're packaging a frozen product—freezer-rotation rates, Ampuja says.
The questioning should go even further. Ask about the co-packer's line flexibility. How long does the packer require to change over production lines from running one product to another? How many products does the company routinely package? Is the packer experienced with unusual packaging configurations or products?
Even co-packers that pass muster at this stage will need a try-out period. Offer them small jobs initially.
Seek out specialization
A second area that's fruitful for cost-cutting is specialization. A CPG company need not invest in special equipment or learn new packaging processes for each new product it introduces. If specialized equipment or expertise is needed, a brand owner can save costs by turning to a contract packager with expertise in that area, says Tom Golubinski. He's manager of contract packaging for Novartis, Suffern, NY, where he directs external packaging operations for the healthcare product company's prescription and over-the-counter products.
Novartis packages many products in-house. But if the company can't cost-effectively package its own products, a co-packer gets the job, Golubinski says.
"When we get a product that can't be readily packaged in-house, we ask, 'Does it make sense to purchase the equipment needed to do it?' If the answer is no, we look at a contract packager," he says.
Tap co-packer knowledge
A contract packager can also suggest cost-cutting ideas. Arrange at least one formal meeting with your packer to review packaging specifications in detail. In addition, advises Dwight Sevaldson, contract operations manager at General Mills, be sure all the packaging players attend the summit, including material suppliers and any maker of special equipment that the contract packager uses.
At these meetings, ask co-packers to share their experiences about similar packaging jobs and to introduce cost-cutting tips based on that experience. Co-packers want to help because they seek repeat business and a close client relationship.
"Too many times, we leave co-packers out of the development side," says Sevaldson, a longtime manager in external packaging operations at companies including the Wrigley Co. "We need to ask them questions and share with them what we want them to do, rather than not disclosing anything."
Involving a co-packer early, perhaps even as soon as the product development cycle, allows the contractor to offer cost-saving packaging and design suggestions, he says. An overly complex package design, for example, can lead to costly packaging-line inefficiencies. Designers and marketers may not realize the burden of these operational issues on the bottom line.
Consider turnkey service
Beyond seeking a co-packer that offers the specialized packaging capability a CPG company seeks, Golubinski says, savings are possible through a turnkey co-packer. Such all-inclusive packers can provide everything from the packaging materials to design to printing capabilities.
"You can save a lot of time this way," Golubinski says. "I just say, 'I need 50,000 of these. How soon can you do them?'"
Many CPG companies mistakenly believe that pricing materials, printing, and co-packing costs separately makes for the lowest-cost overall package, Golubinski adds. Volume also plays a role. For instance, turnkey operators often will manufacture or source all packaging components and pass the savings to their customers.
"The turnkey guys can get cartons much cheaper than we can find them because they're also providing them to 20 or 50 other customers," Golubinski says. "Whereas, if you're beginning a relationship with a carton manufacturer, you might have a six-week lead time before you even get anything."
Optimize packaging
"Packaging optimization can take out costs in ways you never thought of," Ampuja says.
He suggests CPG companies first look to shipping crates and pallets. Could they be made from a more cost-effective material that could perform as well as or better than the current material? Could the case be reconfigured to use less material or to maximize space within?
The answer was yes, for Hewlett-Packard. The company has been replacing plywood pallets (weighing 35 to 45 lb) with lightweight plastic pallets (8 lb). "This reduces our air freight costs pretty significantly," Judy Glazer, HP's global director of social and environmental responsibility operations, explained in April at the Packaging Summit. The plastic pallets are effective in holding up to 10,000 lb of static weight, according to Glazer.
Ampuja cites another example. An importer of sandals and slippers from Mexico and Asia ships its products to U.S. retailers. The Asian supplier's shipping cases didn't hold up in the logistics system, and they all had to be replaced before the sandals and slippers were re-shipped to U.S. retailers. By developing specifications for shipping cases to withstand the entire distribution process, packaging and pallet costs were reduced 64%, and warehousing costs were slashed 10%. Freight costs increased 1%. The total supply chain savings were 16%.
After reviewing crates and pallets, Ampuja says, reconfigure the packaging. Could it be made with less material, or could the product be configured differently for space savings?
"For instance, if you're packaging something like a 16-oz bag of frozen corn, you don't care about the size of the bag as long as it's 16 oz of corn. So it can be made longer to fit better within the packaging crate," Ampuja says.
For another example, manufacturers of laundry detergent, dish soap, and shampoo are producing their products at higher concentrations. They can be packaged in smaller containers because higher-concentrate formulas get clothes clean using smaller amounts than for single-concentrate detergent. Unilever's All Small & Mighty 3X concentrate laundry detergent is a pioneer in this area.
Brand owners must focus on both retail packaging and shipping containers to find savings, Ampuja stresses.
"A retail box costs a dollar, maybe.
So a lot of people think, 'It only costs a buck, how much can you save me there, really?'" he says. "But if they focus on what that box does to other costs as it flows through the supply chain, it's a different story.
"The box impacts the speed of the production line, how much product you can get on a pallet and in a warehouse, and whether they get damaged. Those considerations go well beyond a dollar."
Companies in this article
Videos from All Packaging Machinery Corp.
Videos from Universal Labeling Systems, Inc.