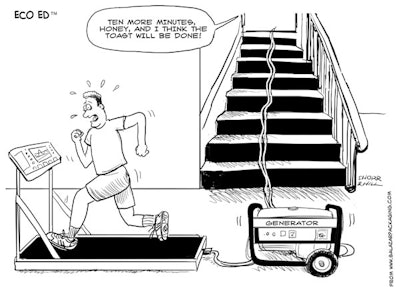 Ten brands of wine have joined together to promote the environmental benefits of bag-in-box packaging. These brands are shipping their products in a new Better Wines, Better World recyclable craft box: Graphics highlight environmental benefits. According to the Better Wines, Better World website the bag-in-box wine packaging offers a 55% reduction in carbon footprint and 85% less landfill waste than traditional glass wine bottles. The group says the package's vacuum seal keeps wine fresh for weeks after the first glass is poured. Read more at betterwines betterworld.com. ■ Over the next year,
Sakar International, Inc.
(
www.sakar.com
) will introduce a range of earth-friendly consumer electronics and packaging under the Eco Trends trademark. The packaging will consist of both recycled plastic and paper and be printed with eco-friendly inks and dyes. ■
Grafikom
(
www.grafikom.ca
) is the exclusive Canadian manufacturer of BlisterGuard, an alternative to clear plastic clamshells that provides security and pilfer-resistance with a reduced environmental footprint. ■ According to www.treehugger.com the DVD packaging for Leonardo Di Caprio's feature length climate change documentary The 11th Hour will be made from 100% certified renewable resources. ■
PWP Industries
(
www.pwpc.com
) has introduced AgroResin, a 100% biodegradable fiber composite. It is compostable and made from a nongenetically modified agricultural biomass. The material is FDA approved for direct food contact and is gas permeable, water resistant, and can be used in microwave ovens. ■
VIP Packaging
, Australia (
www.vippackaging.com.au
) has expanded its standard plastic cube line to include a 100% recycled alternative. The EcoCube is a closed loop sustainable packaging system—made from millions of used chemical containers the company collects from around Australia each year. ■ Askinosie Chocolate has selected Innovia Films' NatureFlex as the inner wrap for its line of premium chocolate. Owner of the company, Shawn Askinosie, says he chose NatureFlex because the material is wood-based, home compostable, and is not genetically modified. ■ The Australian Institute of Packaging National Conference will be held at Luna Park, Sydney, June 12-13. The 2008 National Conference will highlight the latest packaging technology-related issues in the delivery of products to consumers with the theme of Climate of Change: Towards a Sustainable Packaging Industry. ■
Caraustar Industries
, Inc. (
www.caraustar.com
) a recycled packaging company has joined the Sustainable Packaging Coalition. ■ Going Green, the educational seminar hosted during Cosmoprof North America, will feature industry experts from leading beauty brands with advice on green packaging and how to select genuine sustainable packaging. Sunday, July 13, 2008, from 3:30-5:30, Mandalay Convention Center in Las Vegas. ■ SustainCommWorld-The Green Media Show brings together top executives, media professionals, and suppliers who are all striving to find sustainable solutions. To be held October 1, 2008, at the Marriott Copley Square Hotel, Boston.
Companies in this article