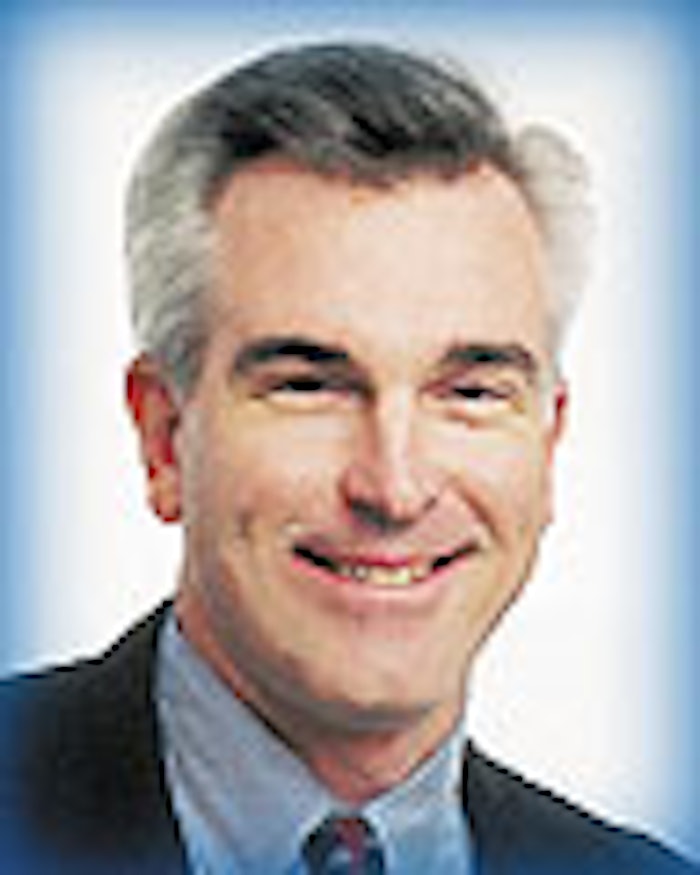 As manufacturers across the country work to increase their market share in a tough economy some contract packagers are finding themselves in the catbird seat. A series of interviews conducted by Packaging World has shown that contract packagers are not only weathering the current economic storm they're thriving.
"Our business has actually grown because of these economic trends" says Don Richardson of Phoenix-based Flexpak contract packager of cosmetic personal care hardware and food products.
According to Richardson contract packagers can avoid a lot of the red tape that slows down packaged goods marketers especially the larger ones. For example if a company's ability to launch a new product hinges on the purchase of new packaging equipment getting that equipment bought installed and staffed so the new product can be launched quickly may be a lot easier through a contract packager than if the manufacturer did it internally. In today's economy that kind of speed to market is more crucial than ever Richardson says.
"It seems there are fewer engineers out there yet each has more project workloads than ever before" says Chris Burrows of Roberts a Battle Creek MI-based contract packager and machinery builder. "In such an environment outsourcing to a contract packager can't help but be appealing."
It's all in the machine—or is it?
When it comes to how contract packagers do their jobs machinery and manpower are the bread and butter. Some companies continue to rely more heavily on manual packaging whereas others depend more upon machines to help them do their jobs.
According to George Moretti vice president of corporate sales and marketing for Buffalo NY-based Jamestown Container the company primarily uses workers to hand pack corrugated containers designed and created by Jamestown.
"Really we don't use a lot of state-of-the-art machinery" he says. "That's primarily what our niche is. It's a lot of hand packing."
But when machinery is necessary for a specific job Moretti says they would most likely lease it. However he prefers using existing equipment supplied by Jamestown customers.
"We were actually doing a contract manufacturing job where we were making a customer's product and we took the equipment that they had in their building rebuilt it and put it into ours" he says.
Alan Steele director of sales and marketing for Fabco Buchanan MI and board member of the Contract Manufacturing and Packaging Assn. (Warrenton PA) says Fabco also occasionally receives machinery from customers who were previously doing their own packaging. He sees that contribution of machinery happening more and more.
"People who have in the past made an investment in equipment to do their own packaging perhaps don't want to make that capital investment in today's market" he says. "They may be more willing to outsource to a contract packager rather than trying to do it themselves."
Of the contract packagers interviewed most say they purchase rather than lease their machinery. In fact most are purchasing more state-of-the-art equipment than ever before to keep up with demand from their customers.
"We're buying more sophisticated machinery" says Tom Bacon founder of Garden Grove CA-based contract packager Aaron Thomas. "We've even built some of our packaging lines ourselves or sometimes we modify general equipment to be more specific."
Training employees—a major hurdle?
With the frequent use of temporary employees training has become an issue. According to Moretti at Jamestown it's something of a double-edged sword.
"It's difficult when you don't do it and it's time-consuming when you do" he says.
At Aaron Thomas Bacon says the company rarely uses part-time help because it's so difficult to train such personnel.
"We always keep the machine operators and mechanics—people like that" he says. "We spend a lot of money training these people. We generally hire temps when we're wrapping up and we put them in the less critical positions."
Many contract packagers have begun to rely more heavily on the machinery suppliers to provide assistance. When it is necessary to train new employees Bacon says he's been depending more and more on the supplier to get them started.
"We're buying more sophisticated machinery. Who's a better teacher than the manufacturer? When the manufacturers aren't available we try to hire technical assistance locally if we choose to go that way" he says.
Security since September 11th
In the wake of the Sept. 11 terrorist attacks some contract packagers are finding that they have to change the way they do their jobs.
Part of the requirements for becoming an ISO 9002- or QS 9000-registered company is having a disaster recovery plan. With many contract packagers falling into one of the two categories most are already equipped with such safeguards. But some at the request of their customers are making sure additional security steps are being taken within their facilities. According to Moretti Jamestown has fielded some specific security requests from quite a few of its customers.
"Some are asking for inspection of their products" he says. "We have a customer that is asking us to put a green sticker label on the complete pallet pack to make sure it's clean that there are no dust no particles—that there's nothing that would look strange. People are getting a little nervous."
At Cloud LLC in Chicago a contract packager working mostly with flexible pouches vice president of sales and marketing Mark Zimmer says a number of customers have requested additional security measures be adopted.
"Cloud has issued additional security on top of what we already had" he says. "Our customers are more concerned with the safety of their food products all the way from the beginning of the supply chain."
In other sectors the events of Sept. 11 have made postponement an attractive strategy at least for now.
"It seems like a lot of people are sitting tight waiting to see what is going to happen" Fabco's Steele says. "I think we're going to see that things remained kind of flat through the end of last year. My hope is that this month people will start to get active again. It seems to me from our prospective customers there was a big collective pause after the 11th."
Although it seems contract packagers are doing well under the current economic conditions some of their customers aren't so fortunate. In fact for some contract packagers acquiring new clients is harder than ever.
"People used stick to what they knew but it's becoming easier to change that mindset once they understand the value of using a contract packager" Flexpak's Richardson says.
"It's very difficult to get new business" Moretti says. "What we've noticed in the marketplace with the economic downturn is that a lot of companies are not as busy as they were last year. Their volumes are down because business is down. But the price pressure is absolutely tremendous. I've been in this business for 29 years and I've never seen the pricing pressure that everybody is just constantly talking about from production efficiencies cost reductions and price reductions. Everybody is putting pressure on everybody. It's incredible."
For some the economy is just one factor that is molding and changing the contract packaging market. Aaron Thomas' Bacon views the maturation of the club store phenomenon as another influential factor.
Back in the mid-1980s when club stores were new and growing at a feverish pace there was a "rush to market" mentality that swept over many packaged goods manufacturers says Bacon. "The attitude was 'If we don't get product into the club stores fast we'll lose significant market share'" he adds.
Now that the role of the club store is more established in the overall marketplace according to Bacon packaged goods manufacturers who bring club store projects to contract packagers are more sure of the strategy they wish to pursue. "They're more prepared to explain what it is they want than to simply fly by the seat of their pants" he says. "I think some of them have been burned a few times in their haste."
"It is absolutely a good time to be a contract packager" says Jamestown's Moretti. "I believe people are going to continue to outsource and stay focused on their core business as the market gets tougher and tougher and as the competition gets tougher and tougher. It's certainly been growing since we got in it. I think it's a great business to be in."
Companies in this article