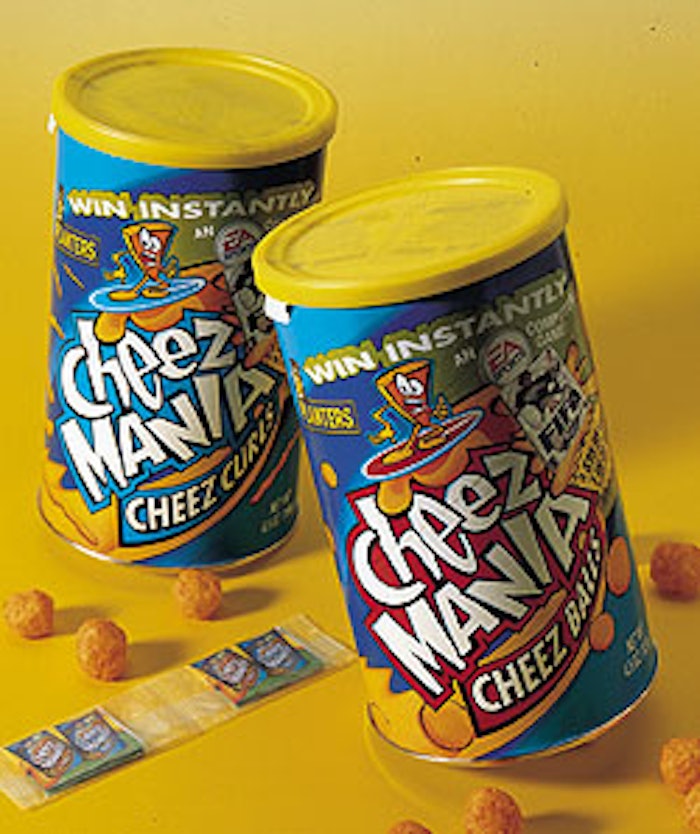 The US301 servo-driven inserter placed an overwrapped game piece in every 16th canister for a promotion launched in March by East Hanover, NJ-based Nabisco. The promotion will end in September, or while supplies last.
Unique Solutions provided the US301 as well as the game pieces to a Nabisco facility in Chattanooga, TN. Nabisco wouldn't discuss the packaging operation.
The 4.5-oz spiral-wound paperboard canisters were filled through the bottom, then conveyed to the inserting machine. The inserter removed the piece from its perforated format and placed it on top of the product before sealing on a metal base. Nabisco's "Pour & Win" promotion offers an EA Sports computer game to all winners.
According to Kevin Hacker, Planters' product supply project leader, the company is pleased with the Unique Solutions unit, adding that Nabisco uses equipment from Unique Solutions for all of its promotional items. "They are a fantastic supplier," he says. "They're always on the ball." (ALR)
Companies in this article