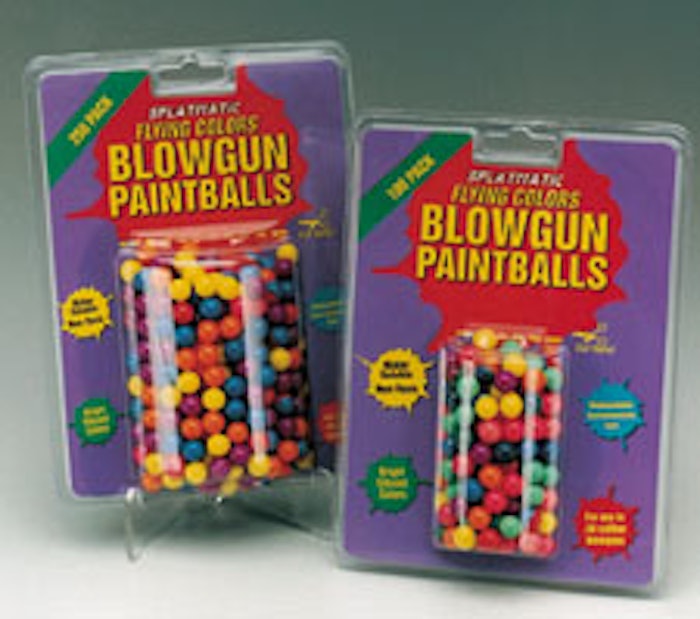 Until about a year ago, Palco's package was paperboard, and workers filled it manually before stapling it shut. The company wanted its new package to be airtight and peggable.
With these requirements in mind, Brookdale thermoformed four different-sized clamshells of polyvinyl chloride. After pellets are filled into them by a counter/feeder, the clamshells receive a paperboard insert and are sealed on a radio-frequency system to securely hold the pellets in an airtight spherical package. Consumers can cut a corner off the plastic package and pour the pellets out.
"It became a challenge on how to structure this new design so that there were no tremendous up-front costs involved with making new tools, molds and dies," states Jimmy Pallats, president of Palco. "Brookdale helped out on determining these costs and created the new clamshell using its existing templates."
Brookdale also has the contract for packaging the clamshells. Palco pays a little bit more for the clamshells than it paid for the previous paperboard pack. But the upcharge is offset by having package making and filling consolidated at one location. Palco has been using the new package for about 18 months.
The paintballs are available worldwide in major sporting good retailers and related specialty shops in 80-, 100-, 200- and 250-count packs. The smaller sizes retail for about $3.99, the large for about $8.99.
Companies in this article