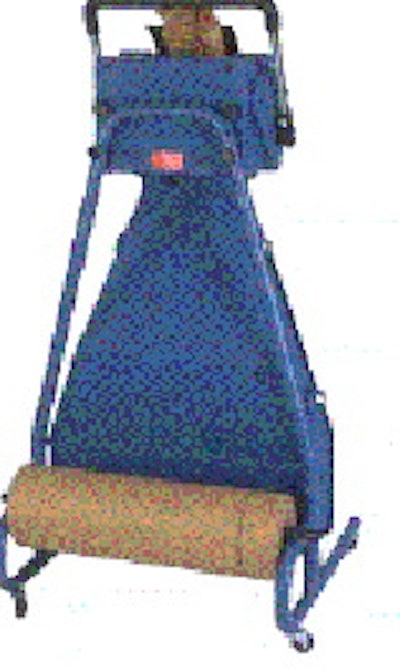 The site is chock full of good information in plain language. A basic guide to filling out FSIS form 7234, a filing for label approval, is available at www.primelabel.com/expediting/gettingstarted.htm. Detailed instructions take you step-by-step through the label application form. Instructions on how to submit a label are also provided. Another section entitled "Ten steps to easy label approval" at www.primelabel.com/expediting/tensteps.htm is also informative.
Noteworthy, too, is the questions and answers section at www.primelabel.com/news/qa/answers.htm. The section is loaded with actual queries (and answers) from food packagers such as, "I submitted a pizza-flavored frank to the Labeling Review Branch and it was refused. Why can't I use 'pizza-flavored' to describe my franks...?" One thing we didn't see was a way for site visitors to post additional questions.
Finally, a demo version of the firm's EZ Form 98® software that automates the process of submitting form 7234 can be downloaded. The software calls for basic product information, from which it generates the precise wording for valid nutrient content and health claims. It also produces a camera-ready panel in the correct format with all the mandatory and voluntary information.
Virtual-reality packaging?
In the bells-and-whistles department, Ranpak (Concord Township, OH) has a great idea for a Web-based demo of how its protective packaging dispensing equipment operates (www.ranpak.com/systems). This portion of the site features what computer geeks call a virtual-reality (VR) depiction of its PadPak Jr. packaging system. By clicking on it, the VR image downloads into your browser. Once it's downloaded, you can literally spin the machine around by dragging your cursor across the image. As the machine turns, it is shown dispensing a pad of cushioning material.
Demos like this are a great way for packagers to see how equipment works short of watching a video or being there in person. The drawback: It takes an awfully long time to download the 809KB file. Unless you've got a high-speed connection, be prepared for a lengthy wait. Another catch: You may need to install Apple's QuickTime(TM) plug-in if your browser didn't come with it. This software can be downloaded via a link on Ranpak's site.
If you know of an interesting packaging site, drop us an e-mail at webplus@packworld.com. c
Companies in this article