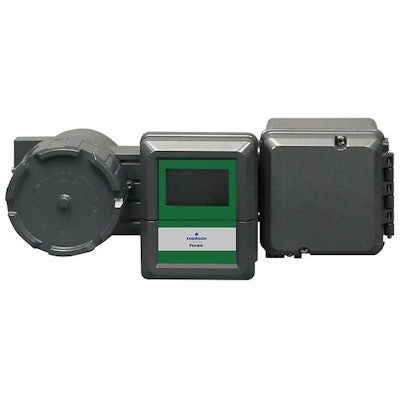 Emerson has unveiled the Fisher FIELDVUE DPC2K digital process controller, a device engineered to enhance the performance and reliability of closed-loop control systems in various industrial settings, including the packaging and processing sectors. The DPC2K is designed to replace existing pneumatic controllers, offering a significant upgrade in terms of control precision and system dependability.
The new controller can retrofit onto most valve types, irrespective of the original manufacturer, and it provides a more responsive closed-loop control. With configurable loop types and support for over 150 units of measure, the DPC2K achieves a scan and update rate of 20 times per second, which helps maintain process variables such as pressure, flow, level, or temperature, closer to the desired setpoint. The controller's features, including configurable dead band and dynamic reset limiting, contribute to a more stable process control and quicker recovery from saturated conditions.
Maintenance concerns are addressed with the DPC2K's design, which requires minimal upkeep. When maintenance is necessary, modular components facilitate straightforward replacement. The controller's user interface, featuring an LCD and a six-button layout, simplifies local interactions, while remote access is made possible through various connectivity options.
The DPC2K's capabilities extend to local closed-loop digital control using a proportional–integral–derivative (PID) controller. It accepts a 4-20mA input from instruments measuring the process variable and can incorporate an optional pressure sensor for pressure control applications. Emerson's Fisher LoopConnect software enhances the controller's functionality by providing comprehensive remote access for configuration and monitoring, as well as networked or direct Ethernet connections.