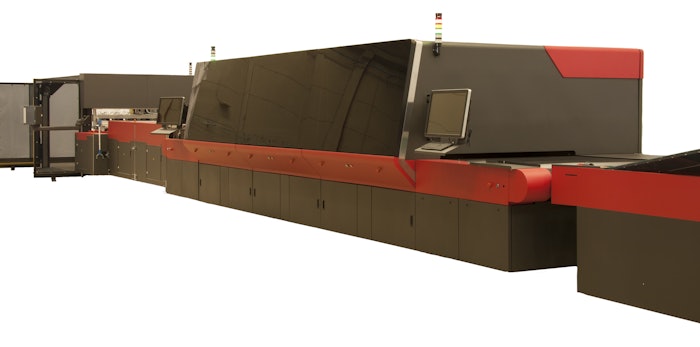 AVT (Advanced Vision Technology Ltd.), provider of print automatic inspection, process control,quality assurance and color control for the packaging, label and commercial print markets, was chosen as the strategic provider of EFI's Print and Quality Control Solution.
Named Jet-IQ, the AVT solution will initially be integrated into the EFI™ Nozomi C18000 single-pass LED inkjet corrugated board press.
In addition to enhancing print quality, the dedicated control solution will increase press productivity through nozzle performance and color control. Verification of geometric parameters, such as color-to-color registration, image placement and printing defects detection, is also included.
The solution will also monitor data integrity of static and variable content, classify possible print defects and initiate corrective actions. It is designed to support printing process automation and calibration in full synergy with the press's EFI Fiery® digital front end.
Jet-IQ is a closed-loop solution for digital inkjet presses that works in synergy with press controllers to maintain print quality, allow digital printers to gain a competitive advantage through enhanced print quality at high speeds, reduce press downtime, and offer full reporting capabilities.
Companies in this article