Graphic Packaging Intl.: Rotary collating system
The Series 40 rotary collator from Minnesota Automation (Crosby, MN) can collate up to eight different products. Optional title, divider or packet feeders are available.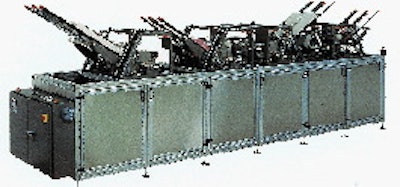 Dual-lane design provides flexibility, positive placement collation and minimal product scuffing during handling.
Companies in this article
Videos from Graphic Packaging Intl.
Fill out the form below to request more information about
Graphic Packaging Intl.: Rotary collating system