Mathews Conveyor: Flat-top sliding shoe sorter
Mathews Conveyor's (Boston, MA) Sliding Shoe Sorter has a unique flat-top feature to allow sorting of odd-shaped items on a conveyor. Sorts at speeds up to 540'/min and can sort as many as 230 cases or cartons/min, based on a box length of 18".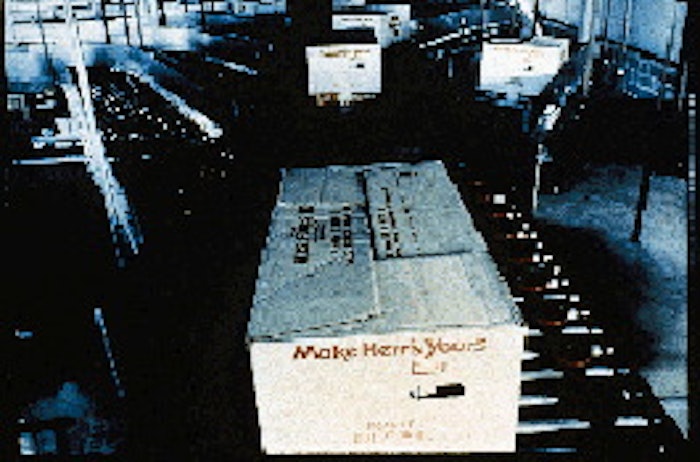 Sorts on conveyors as long as 800'.
Companies in this article