Volumetric cup filler
The Series 500 volumetric cup filler from GEI Mateer Burt (Wayne, PA) can reach speeds to 120 containers/min and fill volumes of up to 98 cu". Typical applications include dry products such as rice, beans, nuts, candy, popcorn, pet food and frozen vegetables, as well as nonfood products such as silica or potpourri.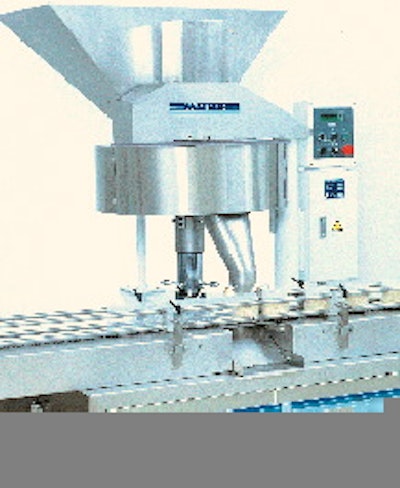 A stainless steel hopper has a 2-cu' capacity.
Companies in this article
Fill out the form below to request more information about
Volumetric cup filler
Access On-Demand Content Today
Discover innovative solutions for packaging and processing, automation, sustainability, e-commerce and more.
LEARN MORE