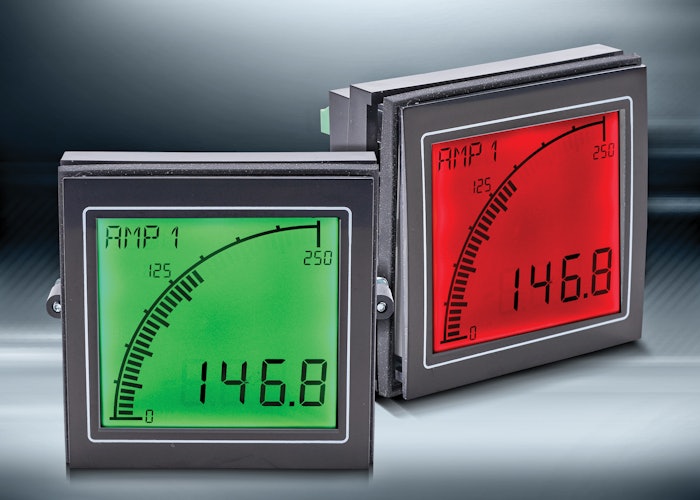 The panel meter provides two independent alarm outputs and two fully scaled analog monitor outputs.
With a wide horizontal and vertical viewing angle, the 40-segment programmable bar graph display has a four-character custom message/alarm area, a large 4-digit measurement display area and a starburst display area for annunciators and alarm information.
The dynamic display backlight can be set for brightness and to flash or change color (red, green, white) at a specific measurement range. Two LCD options are available, positive LCD for bright conditions or negative LCD for dark environments.
Trumeter graphical panel meters from AutomationDirect start at $64.00.
Companies in this article