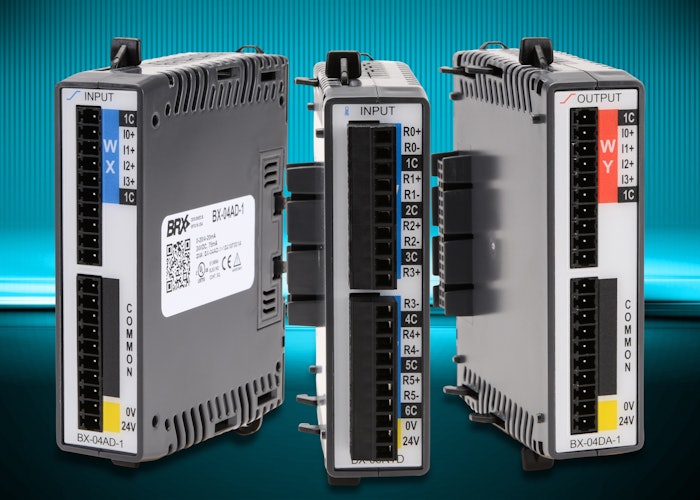 BRX I/O expansion modules add digital and analog I/O as needed to expand machine and process control applications. BRX expansion modules easily snap onto the side of any BRX Micro PLC Unit (MPU) or the new BRX Remote I/O controller.
Three new 32-point discrete I/O and five analog I/O expansion modules as well as three new temperature input modules have been added. Three 4-channel analog input and two 4-channel analog output modules are now available with current and voltage signal options.
Also added are 8-channel Thermocouple input, 6-channel RTD input and 8-channel Thermistor input modules; all with 16-bit resolution.
Backed by a 2-year warranty, the new 32-point BRX discrete I/O modules are $99.00, and the analog I/O expansion modules start at $134.00.
Companies in this article