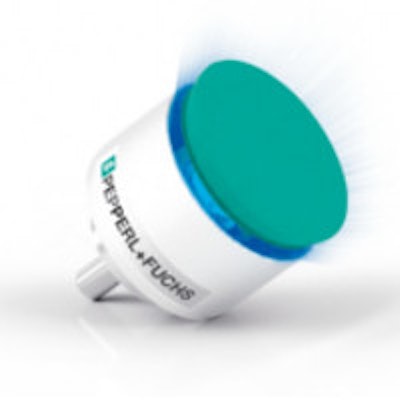 Specially developed blue emitter LEDs, combined with modern and more finely structured sensing chips, allow a more energetic penetration depth of the blue light in the chip. The result is a higher resolution, a significantly improved signal amplitude, and a considerably improved signal quality. With the new ENI58IL rotary encoders, provides perfect standard solutions up to the highest rotational speeds, wherever requirements for dynamics are increasing, while also providing enhanced performance features.
BlueBeam is essentially specially developed blue-light LEDs, used for the first time in the new ENI58IL incremental rotary encoders, thereby offering performance features that have so far only been possible in high-performance special solutions. The blue light from the new emitter LEDs exhibits a decreased diffraction compared to a longer-wave infrared light of the same gap width and can therefore depict sharper images.
Combined with modern sensing chips, which have finer and thinner structures, the penetration depth of the blue light into the chip is shorter or more energy rich. This increases the efficiency factor of the light source so significantly that the sensing chip can generate much sharper contours. This means, for example, that the tolerances of the phase position A to B are reduced to well below 10%, which is more than double the signal quality compared to values that are otherwise common on the market and achievable with infrared technology.
Companies in this article