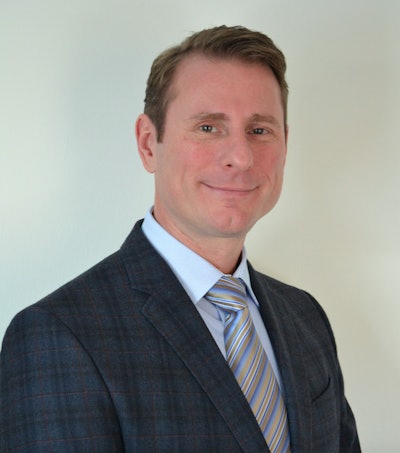 Mocon, Inc. appointed Maurice Janssen as senior vice president of global sales and marketing. Janssen will be based at the company's headquarters in Minneapolis.
Janssen brings more than 20 years of sales and marketing experience, including analytical instruments and process control solutions for food and beverage products. He will be reporting to Robert Demorest, president and chief executive officer of Mocon and will be leading the company's global sales and marketing teams across all its operating segments.
"Maurice's multinational background and professional experience, in addition to his familiarity with our industry, are just a few reasons why he is ideally suited to lead our company's growth initiatives. He brings a results-oriented track record and has a passion for business development and strategy execution. These attributes align well with Mocon's vision for global growth," Demorest says.
Prior to joining Mocon, Janssen was vice president of sales and marketing, Latin America, for FOSS ANA, a Danish-based supplier of analytical instruments for the food, beverage, and agriculture sectors. He also served in leadership positions at One Earth Future Foundation, GEA Grasso International, and Marel Food Systems Benelux (formerly Scanvaegt Benelux).
Janssen has a bachelor of arts in business and accounting from NIVRA, the Dutch Institute for Chartered Auditors and holds a master of sales certification from Mercuri International Business School, Netherlands. In addition to English, he is fluent in German and Dutch.
Companies in this article