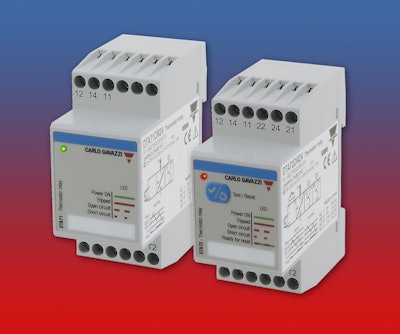 This type of monitoring and control prevents false alarms, which may cause interruptions in production and expensive machine downtime.
Numerous improvements include a universal power supply (which reduces the available part numbers choices by 67%) and a bi-color LED which, through different colors and blinkers, provides diagnostics, i.e. Power ON, PTC failure(s), Alarm and the ready to RESET state. One or two output versions are available to facilitate control of the motor(s), with two output devices having the ability to control other auxiliary devices, such as an alarm indicator lamp, PC or PLC.
The DTA7 Series is useful in most applications where motors are used, especially where overloads are frequent and may cause motor damage, i.e. pumping stations in water treatment, conveyors in materials handling and chillers in HVAC systems.
Companies in this article