Magnetic Technologies Ltd.: Magnetic brake
Magnetic Technologies' (Oxford, MA) Model 513-001 magnetic brake is constructed of stainless steel for fine tensioning applications. Available in 1" dia and torque ranges of 0.15 in-oz to 2 in-oz.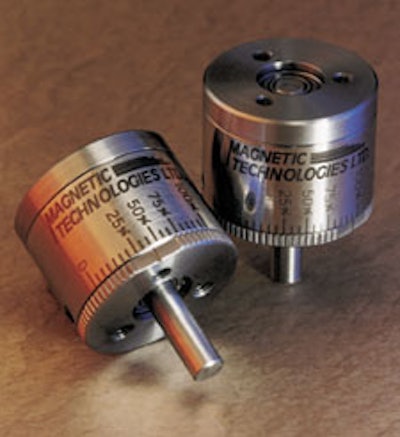 Requires no external power and has no wearing parts for reliable, repeatable and maintenance-free operation.
Companies in this article
How to ensure your best conveying project yet
Read our latest Playbook to discover how to ensure efficient product handling, best practices for specifying conveyor and container handling equipment, and top tips for a successful pack line startup.
Download Now