MRM/Elgin Corp.: Rotary piston filler
A new color brochure is available from MRM/Elgin featuring the Model RPF Rotary Piston Filler. Brochure focuses on machine's reliability and flexibility.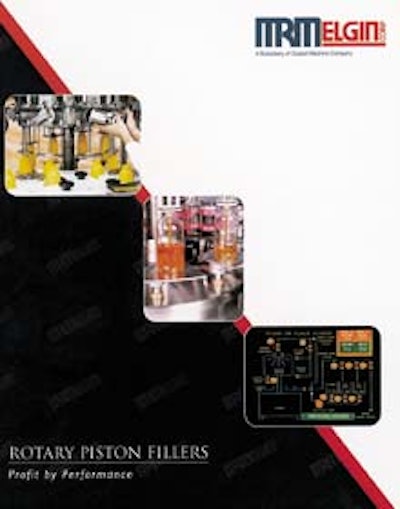 Also lists technical data, including diagrams and dimensions for different models.
Companies in this article
How to ensure your best conveying project yet
Read our latest Playbook to discover how to ensure efficient product handling, best practices for specifying conveyor and container handling equipment, and top tips for a successful pack line startup.
Download Now