Huettinger Electronic, Inc: Air-cooled sealer
Huettinger Electronic (Farmington, CT) has introduced its new Model SIG 3/50CAP System for sealing caps to plastic and glass containers. Said to be the first production-speed induction cap sealer to be totally air cooled, the system relies on an air-cooled induction coil that eliminates the need to circulate water in order to maintain a safe temperature in the coil.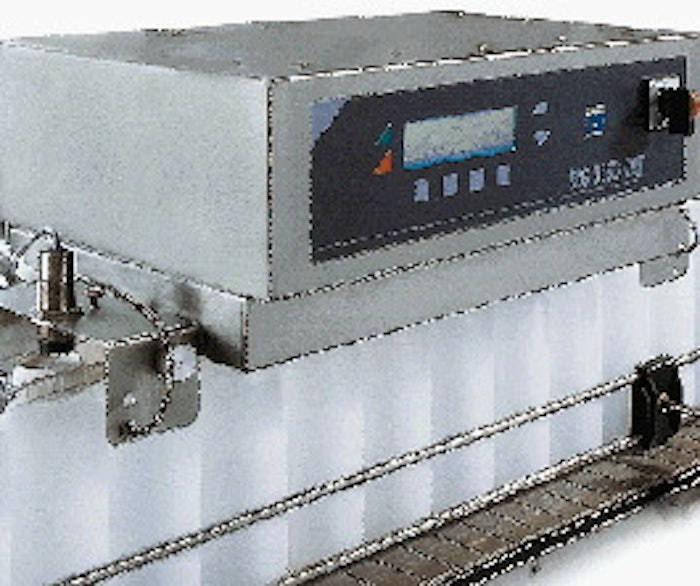 Said to provide tamper-evidence and reduce product spoilage. The microprocessor-controlled machine's front panel features a graphic LCD.
Companies in this article