Electro Cam Corporation: Speed compensation fundamentals
A packaging-oriented tutorial titled "Fundamentals of Speed Compensation" is available from Electro Cam (Roscoe, IL). Identifies how programmable limit switches can be used to allow devices with fixed response times, such as glue guns, to perform with high accuracy over a wide range of machine speeds.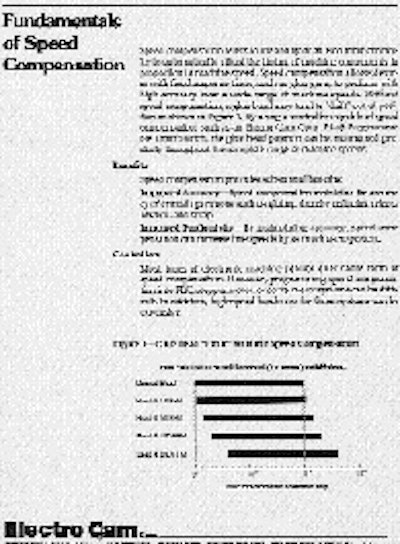 Shows how speed compensation can improve positioning accuracy, reduce rejects and increase throughput.
Companies in this article