Tray former
The Combi TF2 is a low-cost tray former from Combi America (Canton, OH) designed to fold and glue die-cut trays. It forms trays measuring from 12" x 9" x 2" to 22" x 16" x 4" at speeds of 18/min.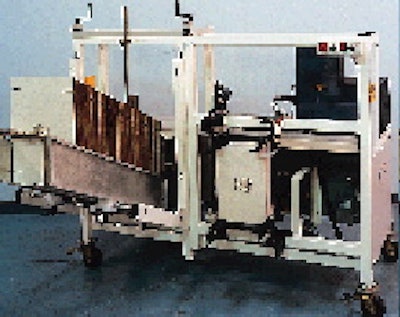 A low-profile magazine provides easy loading of blanks. Size changeovers are handled with hand crank adjustments. No tools are necessary.
Playbook: Flexible Pack
Learn tips for success as you explore bagging, pouching & wrapping equipment.
Download Now
New Labeling Playbook
Read tips for purchasing labeling equipment & considerations for your most successful labeling project ever.
Read More