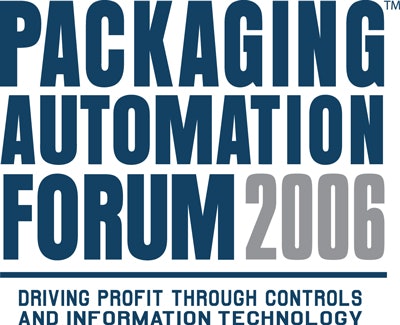 Among those responsible for implementing the ambitious data collection initiative now underway at the Richmond plant is controls engineer Brad Neuroth.
"We're working on an infrastructure for SCADA, process history, and process reporting," says Neuroth. "But the first step was plant metrics, and OEE in particular. Without OEE calculations, downtime reporting, and other operations metrics, we can't run our business as efficiently as we'd like."
OEE stands for Overall Equipment Effectiveness, and essentially it's a measure of three machinery factors: availability, performance, and quality. At Wyeth's Richmond plant, where well-known liquid cough/cold products such as Dimetapp and Robitussin are packaged, five packaging lines have now been given automatic data collection systems that permit real-time OEE calculations.
"It's not like we didn't track such things as downtime in the past," says Neuroth. "But it was done more or less manually, using downtime forms and such, which is pretty laborious and not always accurate. Now the data is gathered automatically in real time. We're still in the early stages of learning how best to extract that data and make good use of it, but as we get better it will clearly help us run our packaging machines more efficiently."
In a presentation at the May 23-24 Packaging Automation Forum sponsored by Packaging World and Automation World magazines, Neuroth will describe Wyeth's OEE initiative in more detail. For more on the Packaging Automation Forum, including online registration and a list of who else is on the program, visit www.packworld.com/paf or phone Summit Publishing events manager Adriene Cooper at 312/222-1010. —Pat Reynolds
Companies in this article