Beckhoff Automation: Modular servo system
The AX2500 Servodrive Series from Beckhoff is said to be flexible, especially in compact areas where space savings is essential. In its maximum configuration, AX2500 comprises 8 axes (a master module) with 7 axis modules.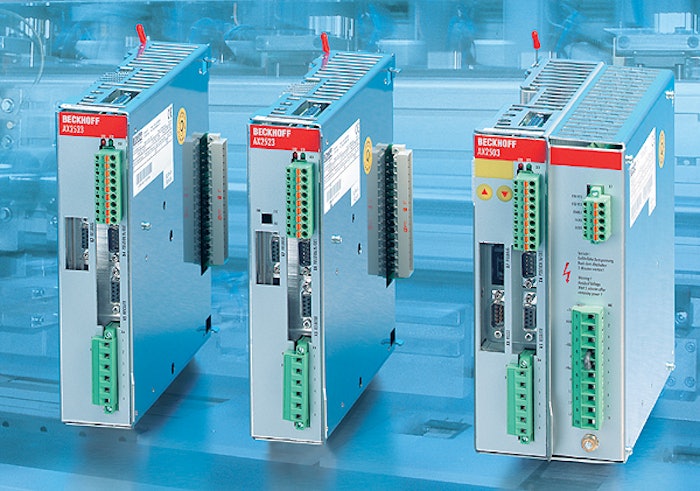 Can be used for motors with resolver or with single-turn/multiturn absolute encoder.
Companies in this article