Eastman Chemical Company: Colored PET
AmberGuard polymer, developed by Eastman Chemical (Kingsport, TN), is a specially formulated PET designed for the beer packaging market. It's "pre-colored" to keep ultraviolet and damaging visible light from harming the beer.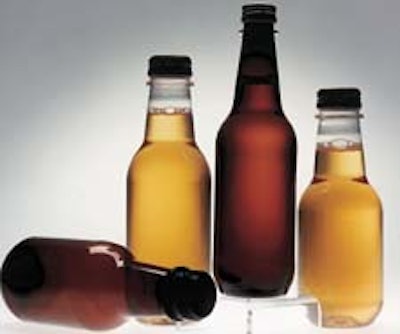 Can be used in multilayer bottles or in monolayer bottles having a barrier coating.
Companies in this article
Access On-Demand Content Today
Discover innovative solutions for packaging and processing, automation, sustainability, e-commerce and more.
LEARN MORE