Formost Fuji Corporation: Patty bagger
The frozen meat patty bagger from Formost (Woodinville, WA) packs up to 55 bags/min of frozen, 5"-dia hamburger-type patties. The machine accommodates patties that are stacked in a roll like pennies, or flat patties.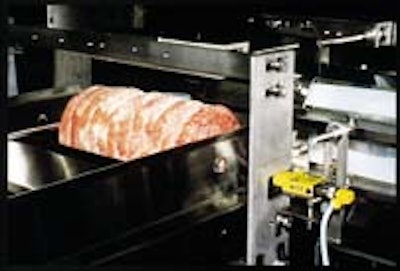 All machine parts are readily accessible for easy cleaning and maintenance. No tools are required for changeover.
Companies in this article