Pantone, Inc: Color system for plastics
Pantone's (Carlstadt, NJ) reformatted Pantone Plastics Color System is a universal color system for plastic production. The Color System consists of more than 2꼀 opaque and transparent polystyrene Selector Chips that show users exactly how the color they select will look in plastic.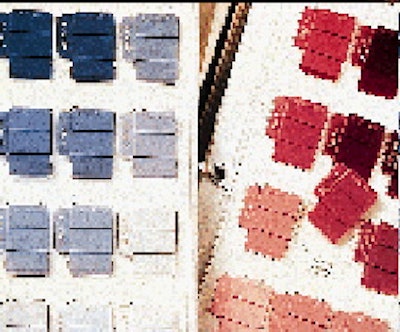 System is stored in 3-ring binders with removable chips that snap into molded plastic sheets.
Companies in this article