Semi-automatic case sealer
The SK-300BD semi-automatic case sealer is new from Sekisui TA (Booth 3228). Designed for use in cold and wet environments, it's suited for frozen foods, meat and poultry.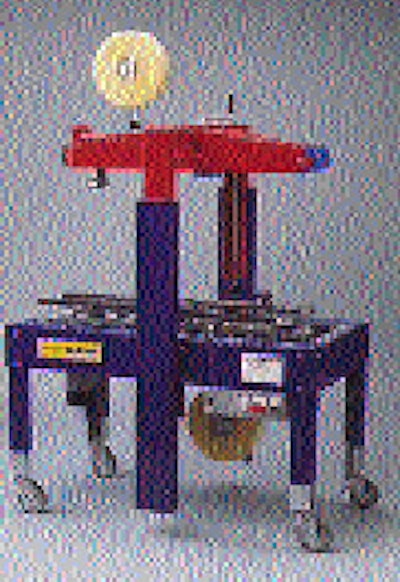 Driven by bottom belt, it reaches speeds to 90'/min. Can use 1ꯠ-, 1귔- and 2ꯠ-yd rolls of p-s tape.