Baldor Electric Company: Baldor Electric Company: Washdown motor
The Paint Free DC is a permanent magnet SCR drive motor new to Baldor's (Fort Smith, AR) Washdown Duty line of motors and controls. Includes stainless-steel construction, sealed ball bearings and moisture-resistant 200 magnet wire.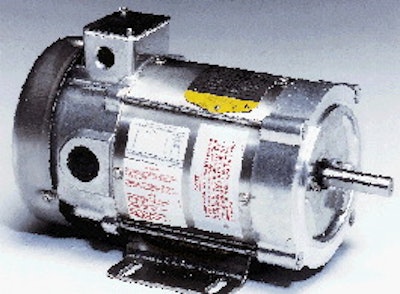 Motor is suitable for food processing/packaging lines for which frequent high-pressure washdown with caustic solutions is required.
Companies in this article