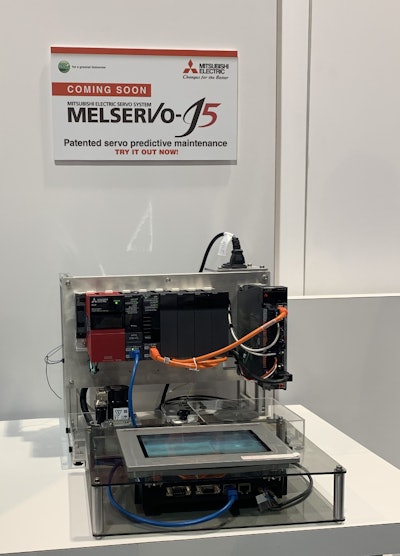 During PACK EXPO, Mitsubishi Electric debuted its Melservo-J5 total drive solution. The system is currently available in Asia, but will become available in Europe and the U.S. at the end of January 2020, according to Mitsubishi. The version of the system that will debut in the Americas will have added features and functions that CPGs and machine builders in this region have requested, such as predictive maintenance capabilities.
"After the machine has been used for two or three years, it starts to get fatigued," says Sloan Zupan, Mistubishi Electric's Senior Marketing Manager. "Through our motors, we are measuring the conveyor belts and how much tension is in the machine. Through predictive maintenance algorithms built into this motor, we make changes through the motor to compensate for the wear and tear and we notify the control system that we made that change and to the maintenance engineering staff."
The system also has Time-Sensitive Networking (TSN) capabilities built into it, which according to Mitsubishi, is first of its kind for servo motors.
Companies in this article