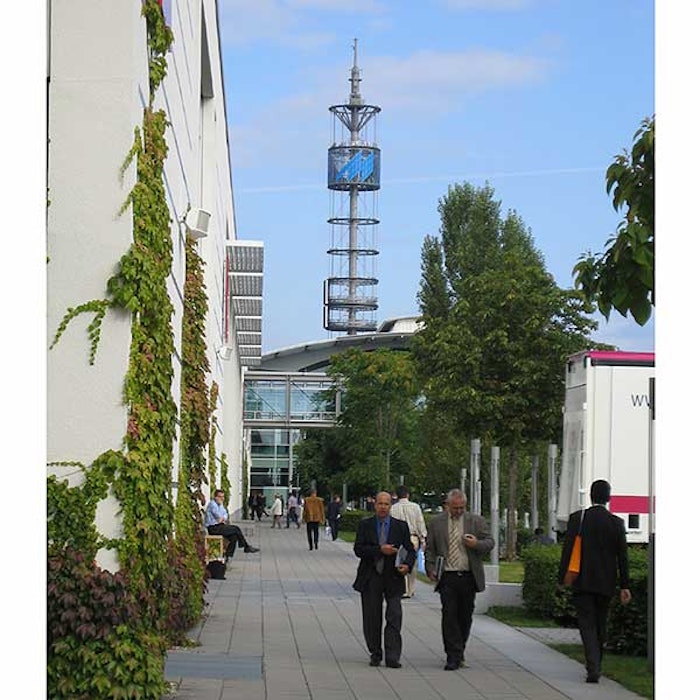 The author has lived in Europe, where he marketed both U.S. imports and European exports. His experience spans 20+ years in packaging materials, machinery and automation technologies.

For packaging machinery, there's simply nothing as big as interpack. It doesn't even happen every other year, it's once in three years. By the time interpack happens, you can expect significant announcements by exhibitors and for packaging machine specifiers from all over the world to attend.

We're talking 177,000 visitors from 106 countries and 2,654 exhibitors. Our company alone will equip over 200 packaging machines there with control systems.

We need to get serious about exporting

So, why are only about 50 of North America's packaging systems providers exhibiting at interpack? Why aren't we far better represented at this monumental event?

The short answer is that European suppliers are export driven and we aren't. It's common knowledge that Germany and Italy export 80% of what they make. And despite the dollar dropping into an abyss against the euro, imports of European packaging machinery to the U.S. continue to grow.

That doesn't mean we can't change, but we need to be prepared for a big investment and an equally steep learning curve. For years now, our company has been preaching flexibility and efficiency as key differentiators. That's why some $1 billion worth of mechatronic European packaging is equipped with our automation technology every year instead of the entrenched PLC suppliers. And despite narrow PLC specifications, plenty of that equipment finds its way to the NAFTA zone because it fills a need.

Increasingly, we are working with PMMI members and in a number of cases they are specifically targeting the capabilities of their European competitors as well as leveraging their home market advantages, such as their established support networks in North America.

A good offense…starts at interpack
But the best defense is a good offense, and as an industry, North America's packaging systems providers need to build a stronger international presence for themselves and address the different requirements and cultures in these markets.

That presence starts with interpack.

We tend to dip our toes in the water with agents. Valuable time passes as good will fades into doubt and the conclusion that "well, that didn't work out." And once an agent relationship is established, it can be difficult to end in some countries. But seldom does a U.S. company move from a failed agent relationship to a direct hire who knows the turf and has complete accountability to his or her employer.

And it's not that the Packaging Machinery Manufacturers Institute doesn't do a marvelous job of offering its members pavilions at trade shows around the world, matchmaking services, access to government export grants and much, much more.

The fact is, exporting is hard.

But in a global economy, it is essential. Our domestic market isn't big enough. And the biggest customers, the multinational companies, are looking to standardize on solutions across their worldwide operations. They want those solutions to scale up and down, to make them profitable in operating conditions ranging from developing countries to post-industrial.

Getting started

I would urge North American packaging systems providers to take the following actions. It's a bit late to try and exhibit at interpack 2008, but get on the list for 2011, whether directly or through PMMI.

• Buy a ticket to Düsseldorf and walk that massive show

• Buy your passes and directory/CD online at www.interpack.com

• The show runs a full week, from April 24 through 30, which is a bit overwhelming, but you must allow at least four days at the show to see your direct competitors and the overall wealth of technologies that will be introduced

• Talk with the Commercial Service of the U.S. Department of Commerce, they have resources for you

• Network with complementary PMMI members to share resources and costs to first research market requirements and then establish a direct presence in the EU

• Don't put your office in the UK, but on the continent and preferably in either your top target country or a centrally located, culturally neutral, logistics minded country like the Netherlands

• Don't send a German guy to call on a French guy, or an Italian guy to call on an Austrian

• Materials suppliers tend to be global in scope, ask them for advice

• And while it may seem obvious, be sure to talk with your best customers in North America to learn about their plants in other countries, then consider a direct hire in the most lucrative location to get started

Here's a parting thought. Many key specifiers of our customers' packaging equipment visited us at interpack 2005 to judge not only our customers' market positions in Europe, but ours as well, as the automation supplier. Interpack 2005 had a profound impact on our subsequent acceptance and growth in North America, not to mention India, China, and Central and South America.

Interpack is too big to miss and the Atlantic has become a very small pond to cross! I hope to see you at interpack this year and again in 2011. Look us up at Hall 5, Stand D19.

About ELAU

ELAU, Schneider Electric's packaging automation specialist, is the only company worldwide exclusively focused on the automation of packaging machinery. ELAU's PacDrive™ automation system offers the only automation platform purpose-built for the packaging industry.

ELAU equips over $1 billion worth of the world's best machines annually, with over 35,000 PacDrive systems already deployed in packaging machinery worldwide.

The market demands packaging operations that are more flexible and efficient to fulfill marketing, supply chain and global business strategies. ELAU innovations have enabled a revolution in mechanical, software and hardware modularity to deliver these agile packaging systems.

Now ELAU invites the worldwide packaging community to take modularity to the next level with our new PacDrive™ Intelligent Servo Modules.

Far more than just distributing the servo drive out onto the motor, servo modules enable plug-and-play modularity, literally plugging machine modules into or out of the packaging system to change functionalities, formats and capacities.

By vastly streamlining the networks, cabling, interconnects and electrical hardware, Intelligent Servo Modules smaller, simpler, more maintainable and reconfigurable.

For more information, visit www.elau.com or email info@elau.com.
Companies in this article