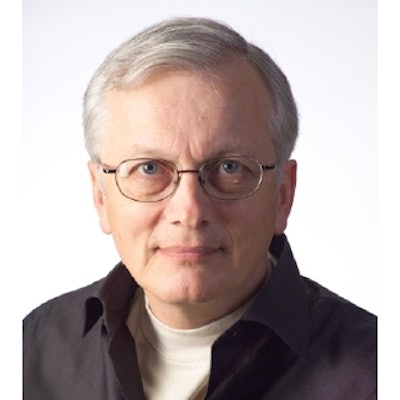 So notes packaging automation guru Keith Campbell in a blog dated October 29 at his
On The Edge
Web site.
The robots are coming is what some, including Ben Miyares of the Packaging Machinery Manufacturers Institute, reported at a robotics conference held over the weekend leading up to Pack Expo Las Vegas.
Robotics in packaging took a good three decades to develop. Eventually robotic applications were justified in packaging, and over the past 15 years, applications have moved from the end of packaging lines where big awkward robots stacked cartons onto pallets to the front of packaging lines where high-speed, agile robots place product into the infeed lugs of primary packaging machines. These applications have been widely applied in Europe and to a lesser degree here in North America.
Robots to double in packaging
PMMI is in the midst of a study of robotics in packaging, and early indications include the prediction that the penetration of robotics in new packaging lines will double between now and 2012.
I think that this is great news for packagers! Robots can provide highly flexible automation options and mitigate capital risk on new lines that may be installed to support the launch of finicky new products.
I'm not as confident that the news is as good for the robot manufacturers. While I would expect them to experience a portion of this growth, packaging machinery manufacturers have several options for bringing robotic functionality to end users.
As a subset of general-purpose motion control, robotic functionality can be integrated into packaging machinery without the need of buying a stand-alone robot. Controls suppliers are ready to accommodate those who want to take on the task of building their own robot functionality. Most, if not all, of the major motion control suppliers have robot personalities ready to be dropped into their controllers. Third party partners have the mechanical gantries and arms at the ready, and as patents expire later this year, high-speed picker components will also become available to the machinery builder.
As I see it, packaging machinery builders have at least four options for building robotic functionality into their machines.
Click here
to read the rest of the article and any posted responses.
Companies in this article