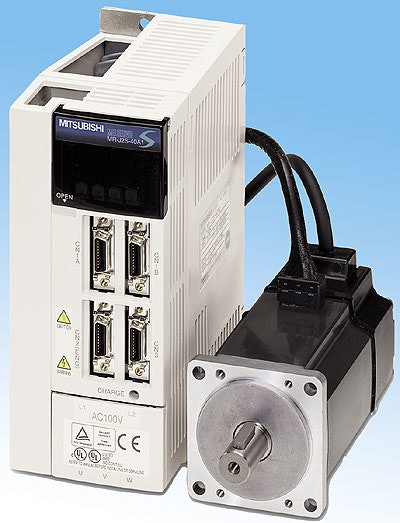 Elopak, a leading maker of filling equipment for the juice and dairy industries, is implementing servo-based controls technology from Mitsubishi Electric Automation in place of more traditional mechanical devices in its P-S50S gabletop carton filling machine.
"Our goal was to reduce assembly time and material costs in manufacturing the machine by simplifying its operations," says Kenneth Poublon, project engineer at Elopak. "We chose Mitsubishi Electric's Q Series Automation Platform because it integrates several types of automation processes on the same system."
The Q Series Automation Platform is a modular, rack-based control system that integrates logic, motion, and HMI in a way that eliminates traditional mechanical components. Instead of a line shaft, gear boxes, cams, chains, belts, and clutches—which are complex to assemble, adjust, and maintain—Mitsubishi Electric's MR-J2 Super Servo drives and motors are used. The Q Series Motion Control software allows the machine designer to use "virtual" mechanical devices that stand in for actual mechanical devices. Gears, clutches, and cams exist only as graphical elements in the software, and the end result is coordinated, high-speed, and complex servo motion profiles.
In the multi-processor, rack-based Q Series Automation Controller, one processor can coordinate 32 servo axes of motion, each performing complex cam motion profiles. A second processor handles high-speed I/O and temperature control for heat-sealing. A third processor can serve as an Intel-based Windows PC that runs third-party software for data collection and reporting up to the customer's enterprise system. And all of these processor modules are bundled in a rack-based system that takes up a footprint measuring only 4" x 17".
After several months of testing at an Elopak facility in Spikkestad, Norway, the P-S50S machine is currently in limited production at a Swedish beta test site to determine the cost advantages and efficiencies to be gained by using a servo-based machine instead of a mechanical one. "Once the beta testing is complete, we anticipate that the technology used in the machine can be easily incorporated into the design of future machines," says Poublon.
Companies in this article