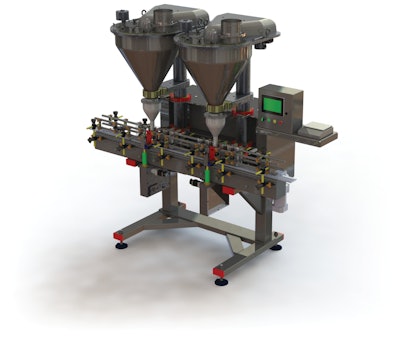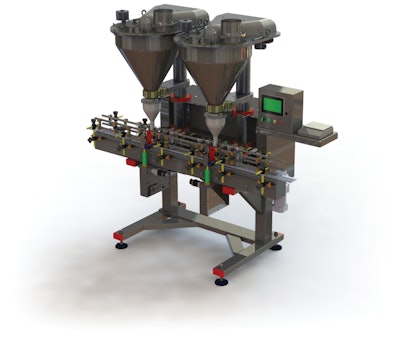 A producer of high-end custom filling machines and packaging equipment with a specialization in auger fillers, AS&E has long supplied auger filling components to packaging machinery OEMs that build complete filling systems. But recently the firm introduced the M302L, an in-line twin-auger filling system that includes not just the two augers but also the container infeed and handling components. In other words, a complete filling system that is especially suitable for things like powders, ground coffee, or spices and herbs. According to AS&E President Ken Kunze, it can fill the conventional spice and herb jars found in kitchens across the country at about 100/min.
One especially clever bit of engineering that makes the M302L stand out is the way that it elevates the glass or PET jars up into the filling spout for filling. "The motion control platform allows us to not only raise the jar with each fill cycle but also to superimpose an oscillatory motion to the container platform," says Kunze. In other words, the jar is not just descending but is being shaken up and down ever so slightly as it descends so that the product will settle properly during the fill cycle instead of settling gradually while in the distribution chain. This lets users of the machine accomplish an accurate fill without having to leave the kind of empty head space that consumers so dislike.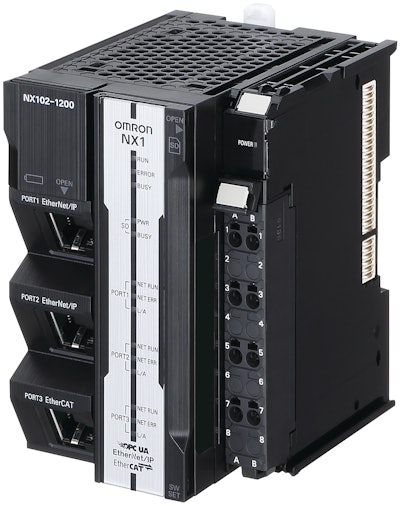 The motion control platform that Kunze refers to is the Sysmac Studio from Omron. This software was created to give machine developers complete control from a single environment, and it integrates configuration, programming, simulation, and monitoring in a simple interface. As for the machine's NX Series PLC, that also comes from Omron, as do the servo motors and drives. AS&E was an early adopter when it came to migrating away from augers that are based on clutch and break mechanical components and moving into servo-based augers. The communications protocol over which all the inputs and outputs travel is EtherCAT.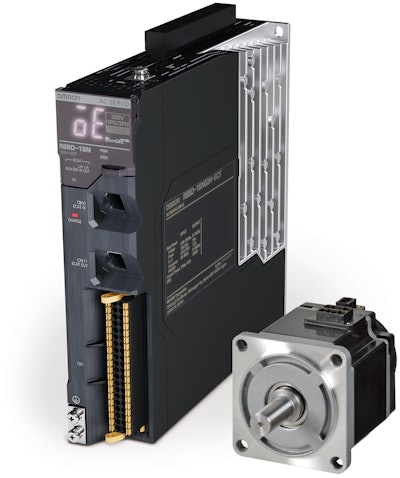 The use of advanced motion control means that three critical operating parameters—the downward speed at which the container moves, the speed of the auger screw, and the amplitude or severity of oscillation—can all be synchronized. This proves highly beneficial when it comes to filling spices and herbs. Think of the difference between something super-fine and densely packed like cinnamon compared to something light and flaky like marjoram or basil. As Kunze puts it, "Products behave differently, and with this motion control in place we can fine tune those three parameters with remarkable precision. All the operator does is make a selection on the HMI panel."
PACK EXPO Las Vegas and Healthcare Packaging EXPO (Sept. 27-29, Las Vegas Convention Center) will reunite the packaging and processing community. With over 1400 exhibitors, no other event in 2021 will bring together a more comprehensive gathering of suppliers offering new products, technologies and solutions. Attendee registration is now open.
Companies in this article