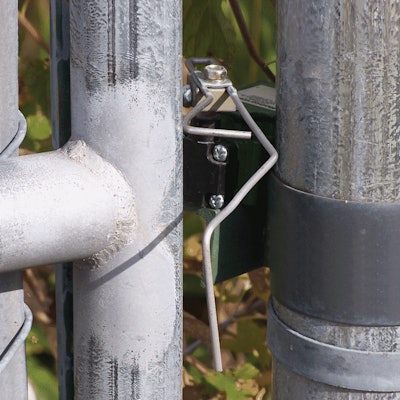 The increased adoption of wireless sensors across industry is due, like most industrial technologies, to solid, practical reasons. Chief among these reasons is ease of implementation (no long cable runs), ability to operate in harsh environments, easy troubleshooting and repair, and high levels of performance.
If you've been following the adoption of wireless sensor networks in industry at any level, you're bound to be aware of their prevalence in the oil and gas and water/wastewater industries—especially for use in tank farm and wellhead monitoring, where traditional wired communication is simply too costly when compared to wireless. Stories of wireless sensor successes in these applications abound. But what about other industry applications?
Robinson Brothers, a specialty chemical manufacturer in the West Midlands, U.K., has deployed a wireless transmitter on the steam main supplying its plant. The ABB transmitter the company installed uses energy-harvesting technology to make remote temperature measurements without the need for a power supply connected to the transmitter. Powered by a micro-thermoelectric generator, which is driven by the temperature difference between the steam pipe and the ambient surroundings, and communicating with the plant's control system via WirelessHART, the temperature sensor/transmitter operates without the need for power or communication cabling.
>> Where the Wireless Networks Aren't: There are some aspects of automation for which wireless sensor networks are not the best option. Click here for more information.
Wireless monitoring of the open/close status of gates and doors in large warehouses and outdoor storage and service areas has also grown tremendously. In one example, a Honeywell Limitless switch has been installed on the entry gates of a storage yard used for train cars loaded with a variety of hazardous chemicals. The switch automatically communicates the status of the entry gates to the facility supervisor.
Lafarge Plasterboard, Bristol, U.K., is using ABB FieldKey wireless adapters to monitor critical field instruments from the plant control room. These adapters fit on existing 4-20mA HART devices to create a wireless means of communication with the devices. In this application, the adapters are used to: verify that the instruments are experiencing no system faults; check calibrations; and make fine-tuning adjustments. Like the Robinson Brothers example above, these adapters are energy harvesters and therefore require no external power or batteries. These FieldKey wireless adapters harvest the energy they need from the existing 4-20mA loop.
Fume hood doors in factories and research labs cannot be closed automatically due to safety concerns. In a step that can lead the way for numerous industry applications, a major university has recently installed a wireless sensor that sends out a notification if a fume door is left open. A wireless switch placed on fume hood doors communicates wirelessly to a receiver, which then sends status data through an existing wired Ethernet infrastructure to a local server.  A server program then facilitates cloud access.  A cloud message of individual fume hood status is communicated via email, text or smartphone app to notify someone to physically close the open hoods.
Well-established technology
For reasons ranging from safety to the high cost of lost production due to shut downs, the industrial community is a cautious one when it comes to implementing new technologies. In many cases, the technologies commonly deployed on modern plant floors have often been proven over a 50- to 100-year time span. And wireless is fast approaching that mark.
"I've heard that acceptance of Wi-Fi in the home is what helped boost industry's use of wireless technology," says Steve Toteda, vice president and general manager of the wireless business unit at Cooper Industries and chairman of the Wireless Industrial Networking Alliance (WINA), "but it's just the reverse. We have wireless products in the field in oil and gas that have been there for more than 20 years. Whether its mining, oil and gas, or water, use of wireless goes back a long ways because it was the only way to get things done."
Despite the enormous amount of installed wireless input/output (I/O) points as a result of all the implementations going on for more than two decades, one wonders why wireless is often treated by some in industry as a new technology. Toteda contends that "the only thing really new about wireless these days is that the standards bodies have formalized around the ultra lower power rating IEEE802.15.4."
The industrial wireless business continues to grow at 20 to 30 percent a year, and Toteda believes that we're still only at the very beginning of the wireless age in industry. "Over the next couple of decades, you'll see the number of wireless sensors grow by 50 percent or more," he says. "And that's not just in areas where sensors are already installed, but in new areas to get information to run processes more effectively, and improve safety and production."
>> New Wireless Video: New software tool allows you to handle up to 300 gateways and address battery problems. Visit http://bit.ly/awvid098
Bob Karschnia, vice president of the Wireless business unit for Emerson Process Management, said that Emerson has seen its oil and gas and chemical industry customers adopting the technology at such a rapid rate that installations are now measured by the number of gateways installed, and the number of operating hours. He estimates that Emerson's Smart Wireless networks, which are based on WirelessHART technology, have achieved 1 billion hours of operating experience across more than 10,000 wireless networks. "Some customers even have written practices where they look at wireless solutions before wired ones when evaluating new projects," he said.
In discrete manufacturing industries, Toteda said excitement over the possibilities for wireless sensor networks is due to the rise in interest around the Internet of Things. "[It] gets the imagination going about all the information that can be carried back in real time," he added.
Commonplace applications
If you're working in a facility without a great deal—or any—wireless sensors in place, you may be suspicious about this article's position that wireless sensor networks are everywhere. To help illustrate how ubiquitous industrial wireless sensors have become, the following are a few examples of wireless sensor deployments that have become so common that they could be considered textbook application examples.
Wireless limit switch networks are commonly used to prevent the overflow of liquid storage tanks. Their operation is simple: As the tank fills up, the fluid level forces a change in the position of the limit switch. The wireless limit switch then sends a signal to the pump controller to start pumping out the tank to lower the level. When the fluid level drops to a safe level, the switch then sends a signal to the controller to turn off the pump.
The safety and security of oil pipelines is largely handled by wireless sensor networks, according to Toteda. "We're doing a lot of work in Mexico now to monitor and maintain oil pipelines," he says. "In these applications there is a hierarchy of networking tools with sensor networks being used with instrumentation on the pipeline itself to capture data and transmit it back to the control system via high-speed backhaul. This combination of technologies—wired, wireless and cellular—has really brought wireless to the forefront because you're mixing multiple technologies to monitor pipelines in 20 to 30 kilometer segments. As you do this with several segments, you're effectively able to monitor hundreds of kilometers of pipelines. In addition to multiple refinery/wellhead/pipeline application examples, Emerson Process Management's list of other applications of its Smart Wireless technology includes sugar bin motor monitoring, boiler and heater gas flow, steam flow accounting, blast furnace health, and control network bridging, to name just a few.
A major pharmaceutical manufacturer recently decided to instrument all of its R&D equipment, such as incubators and cryofreezers, and connect them to the company's control systems for 24/7/365 monitoring. Because much of this equipment has casters, it was difficult to wire them, as they need to be moved around. This project is still ongoing, but there are currently nearly 2,000 pieces of equipment on the company's R&D campus equipped with wireless sensors over an area of about 1.5km.
>> Need additional resources for Industrial Wireless Commuications Applications and Technologies? Click here
In more traditional automation sectors like automotive or food and beverage, which have high-speed indoor operations, the wireless networks often deployed are standard grades of Wi-Fi with connectivity between people and controls rather than sensors and controls. The reason for this, in most cases, is due to the prevalence of motors in these environments.
However, industrial grade, frequency-hopping wireless systems are based on technologies that "in an elegant way, assure they'll work in those environments," says Toteda.
Wireless network advances like ISA100 (promulgated by the International Society of Automation) and WirelessHART make wireless sensors networks a more viable possibility in traditional manufacturing environments, but the challenge of latency remains. Latency in wireless networks is in the tens of milliseconds, but that is still too slow for robotic functions that operate in sub-millisecond range.
For now, wireless sensor network applications are extremely broad, but with fairly well defined boundaries. However, just as we've all seen the industrial application of wireless sensors exceed expectations over the past two decades, don't be surprised to see more developments push the boundaries even further in the coming years.