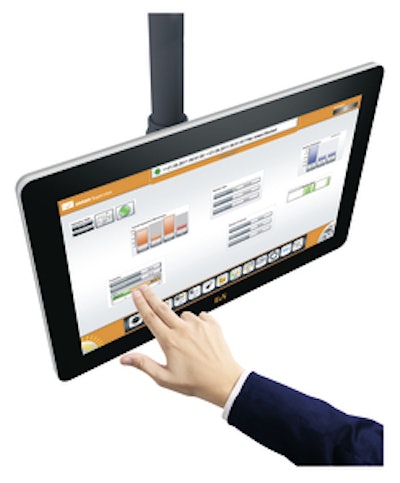 To emphasize the game-changing impact of its new multi-touch HD machine control panels, B&R Industrial Automation will hold a drawing at PACK EXPO Booth N-4337 for a big-screen HD TV.
The connection isn't frivolous – in a recent survey, packagers and machine builders responded that the number one reason to consider multi-touch human-machine interfaces is to meet the expectations of their Millennial employees, who've grown used to the technologies in their private lives.
Attracting talent to manufacturing has always been about challenging the next generation with advanced technologies. Consumer technology has so thoroughly eclipsed legacy industrial technology with its PLCs and two-dimensional graphics that B&R developers felt it necessary to set the bar higher, following Moore's Law.
The B&R booth will also present the latest in modular mechatronic design, networked safety, OMAC Packaging Workgroup initiatives, distributed motion technologies and more.
For more information, click here.
Companies in this article
Videos from B&R Industrial Automation