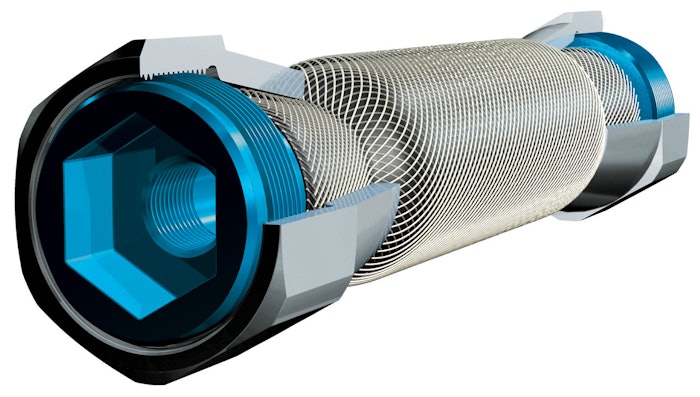 A leading maker of ultrasonic welding and cutting technologies, Rinco Ultrasonics recently developed an unusual sealing tool for the flexible pouch segment of the packaging market.

"Typically some type of air cylinder is used to actuate the ultrasonic sealing jaws," says Gordon Hull, managing director at Rinco. "But to get the forces required to seal flexible materials at the speeds that today's applications call for, you need a pretty wide gripper, which in turn requires a very large pneumatic cylinder. That kind of pneumatic cylinder takes up too much real estate on the horizontal or rotary form/fill/seal machines for which this tool is designed. And if you are running duplex or triplex—where two or three pouches are sealed per stroke—it gets even more complicated. That's what led us to search for a high-force, high-speed solution in a small footprint."

Eventually the search led to Gibson Engineering, a distributor and automation solutions provider specializing in vision, motion control equipment, machine and process controls, sensors, fluid power, and machine safeguarding equipment. Gibson recommended a device from Festo called a "fluidic muscle." This completely new breed of pneumatic actuator is a "bionic" muscle—i.e., based on a design taken from nature. It consists mainly of a hollow elastomer cylinder embedded with aramid fibers, which are manufactured fibers in which the fiberforming substance is a long-chain synthetic polyamide. Aramid is spun as a multifilament by a proprietary process developed by DuPont Co..

The solution that Rinco and Gibson Engineering have come up with involves two parallel fluidic muscles, each responsible for actuating one of a pair of ultrasonic sealing heads. When the hf/f/s machine's main controller signals a solenoid to activate the fluidic muscle, an air line is opened that fills the muscle with air. This expands the muscle in diameter and contracts it in length. With this contraction, the two ultrasonic sealing heads are pulled together in a fluid, elastic movement. Film material between the sealing heads is held firmly and compressed. The use of the fluidic muscle enables motion sequences that approach human movement, not only in terms of kinematics, speed, and strength, but also in sensitivity The fluidic muscle can exert ten times the force of a comparably sized pneumatic cylinder, is sturdy, and can be used under extreme conditions such as in sand or dust due to its closed design.

As envisioned by Rinco and Gibson, each muscle would stroke 12 mm, about three percent of their overall length. A retrofit unit for a HF/F/S machine would be only 95 mm wide. A Prototype has been developed and was shown at Pack Expo Las Vegas. It will be shown featured again this year at Pack Expo International in Chicago. 
Companies in this article