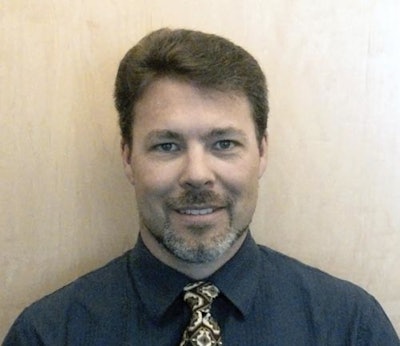 A significant change in focus is underway at Nestlé, the world's largest food and beverage company. Packaging line efficiency, historically a responsibility left to outside sources and rarely viewed as an in-house strategic asset, is being carefully examined to see how it might make a better and more consistent contribution to the bottom line. And right smack dab in the middle of this entire initiative is our old friend PackML, or, as it is more officially known, the ISA-TR88.00.02 PackML Standard. Essentially a packaging machine programming language, it's a standard that Nestlé would like to see embraced by packaging machinery manufacturers around the world.
Bryan Griffen, electrical and automation engineering group manager who is based at Nestlé headquarters in Vevey, Switzerland, is knee-deep in Nestlé's PackML initiative. He'll talk about what it all means in a presentation at the Packaging Automation Forum April 26 in Chicago (see sidebar). Here's a sneak preview.
Packaging World:
What is your role at Nestlé HQ?
Bryan Griffen:
Setting the direction and strategy for how Nestlé does electrical and automation engineering worldwide. We don't develop particular solutions. We develop methods for Nestlé divisions. Organized as Nestlé is into numerous different operating companies at market level, those operating companies have the final say in how they implement standards coming out of Switzerland. If they've got local regulations that come into play or financial reasons to go with a different solution on a particular project, then that's their prerogative. But the general concept of how we do engineering comes out of our group in Switzerland.
Considering how visible and active consumer packaged goods companies like Procter & Gamble, Frito-Lay, and SAB Miller have been in promoting the benefits to be gained by embracing PackML, is it fair to ask why it's taken Nestlé a little longer to get on board?
It's a fair enough question, though I should point out that it isn't as if we haven't been involved in PackML at all. You'll see Nestlé names in some of the documents that have emerged from the OMAC Packaging Workgroup. What you have not seen is a strong and visible Nestlé involvement from the central head office. There are two reasons for that. First, we haven't had the people here at the central office to tackle things like PackML. But now we do. I have a couple of packaging engineers working for me, packaging automation engineers. We're starting to build up some mass that will allow us to do some things. The other reason is because Nestlé is a bit like an aircraft carrier. It doesn't turn very quickly or easily. But if it does make a turn, get out of its way because it's not about to stop. So it's just taken time for Nestlé to see the value in PackML and to start moving in that direction with support from Vevey.
It's interesting to hear you speak of new hires in packaging engineering when everywhere else we hear about staff reductions in that area. Sounds like you are bucking the trend.
It's probably true. We're bucking our own internal trend, too. Traditionally, Nestlé made its living off of process manufacturing. We're experts in process automation and PID-type control for process equipment. Our recipes have been our key differentiating factor—that and how we make products. Packaging has been another story. We've left packaging to a group we call Packaging Engineering, but they focus primarily on package design, the material used, how the package should be opened and re-closed, and so on. So they would come up with their design and hold it up and pretty much say, "Who can package this for us?" As a result, it was largely packaging machinery OEMs who were shaping our packaging operations. And then we'd hire an outside integrator to take all those disparate OEM machines and make them work together in a packaging line.
So what has changed?
We've come to realize that in order to improve the bottom line, in order to drive effectiveness and efficiency in our operations, we need to take a more active and direct role in defining what equipment from these OEMS looks like. So yes, we are bucking the trend in that we are building up a team that can give some specification and direction to OEMs on how to create the automation for the packaging systems. We haven't done that in the past.
Isn't there a downside when you wade into a packaging machinery OEM's design specs or dictate what their controls preferences should be?
I totally agree. What you have to understand is that Nestlé has had a 30-plus year relationship with Rockwell Automation when it comes to process automation. Through that Packaging Engineering group I mentioned earlier, which consists of package designers more than operations engineers, our process automation specs made their way into the hands of the packaging machinery OEMs of the world, who then assumed that the "Nestlé spec" for packaging machinery was Rockwell. So the packaging machinery OEMs would say, not all of them but some would say, "Okay, if you really want us to use Rockwell we will, but it will cost you twice as much and we can't guarantee the performance anymore." They reacted that way not because there was anything wrong with the Rockwell technology components, but simply because some of the packaging machinery OEMs had gotten accustomed to other ways of designing the controls architecture of their packaging machines and now we were asking them to turn their backs on a lot of the progress they felt they had been making.

How would you describe the new attitude at Nestlé where controls platforms are concerned?
We want to make it clear that on the process side of things, where we own the technology, we will continue to be very dogmatic about whom we will use for process automation and how it will be used. But when it comes to packaging, it's the OEMs who build the machinery, not us. We are now saying look, we'd like you to use this international standard called PackML. We'd like to implement PackML in a way that lets us do two things. First, connect your machine with someone else's machine in one of our packaging lines. And second, provide us more visibility, with a way to get information out of our packaging machines. We have several approved PLC suppliers that you may use. You know better how to build your packaging machines, and you know if a Rockwell solution or a Siemens solution or a B&R or Schneider solution works better. Just make sure that you implement it with PackTags according to the PackML State Model. Our goal is to avoid exorbitant integration costs and to avoid having systems that don't let us move data readily into the MES layer.
Is MES at Nestlé a home-grown solution or something a vendor provides out of the box?
A little of both. We use Siemens, Rockwell, and Wonderware as our defined MES providers. But the solutions they've provided have typically been customized. I guess you could say they've been "Nestlé-ized" in that there are certain KPIs and things we want to track in very specific ways. So where out-of-the-box solutions have been implemented, they've been modified to fit Nestlé requirements.

You mentioned the word "visibility." Is it any more important now than it was in the recent past?
What's newly important at Nestlé is bringing visibility to our packaging operations. Our MES solutions have been built around process automation. Now that those solutions are stabilized and we see the benefits we've gained, we'd like to see additional manufacturing benefits by moving those kinds of solutions into the packaging hall.
How are packaging machinery OEMs responding to all of this?
It's a mixed bag. You have the early adopters who took to it right away and are doing all they can to meet our wishes. But others are a little more resistant. One of the messages I hope to deliver at the Packaging Automation Forum is that PackML offers substantial benefits to the OEMs. One in particular is that by adhering to a standard like this, they don't have to share as much intellectual property with the integrators of the world or with us, for that matter. We wouldn't have to care about the fine details of the programming they use, whether it's ladder logic, or function blocks, or whatever else they choose. All we see is the PackTag we want to see and where we are in the State Model.
Tell us a little about the demo you are working on.
It's a pilot application with several of our key technology suppliers. We are providing them with a standard specification on how to implement the PackML State Model on a simulated packaging machine likely to exist in a typical packaging line. We're also developing a communications protocol—it happens to be based on the Weihenstephaner protocol—and insisting that the components from each technology supplier be able to communicate machine states among themselves. And we want that communication to take place without needing a separate PLC but rather by implementing the Pack Tags correctly and using the communications protocol as specified. It's been successful in simulation mode, so now we're moving to actual, physical implementation—a packaging robot, for example—at the next level. We did find some holes, and that's what we'll be working on in the near future with the OMAC Packaging Workgroup, trying to determine how we can plug those gaps or at least put some application tech notes or guidelines around the standard so that people understand where to be careful of the gaps and how the gaps have been filled by others.
What will this do for Nestlé's business?
It will allow us to write a detailed spec on how to implement PackML that can then be delivered to the OEMs stating clearly that these are the specific tags that we need to see in the system. It will clarify what we mean when we say we are in a specific state in the State Model, because what may be interpreted as a Hold state by one OEM may be interpreted as a Suspend state by another OEM. It will bring clarity to the whole task of interpreting and implementing the State Model. Then we won't have to be so dogmatic with the hardware selected by the OEMs. We can open the hardware possibilities available to the OEM to get their machine to do what it needs to do—as long as they implement it in such a way that it can integrate horizontally into the rest of the machine's and the rest of the packaging line's hardware components as well as provide the vertical links we need to our MES.
These business benefits you describe revolve around your dealings with packaging machinery OEMs. What about day-to-day operational gains in things like productivity, efficiency, and improved asset utilization?
Greater visibility into packaging operations and the ability to tie those operations into MES should lead to productivity gains. As for efficiency and asset utilization, they can only improve because the State Model gives us better ways to deal with faults and operator training.
As the newly designated co-chair of the OMAC Packaging Workgroup, what kind of goals do you have for the group?
One key thing that seems to be missing is a communications protocol. We have definitions of PackTags and of the State Model, but we don't have a way for those to be communicated consistently right now. We need a complete strategy for communicating machine-to-machine as well as for vertical communication to MES. Also, as is the case with any spec, there is a little too much room for interpretation when it comes to PackML. I think it would be helpful to specify more tightly both how we interpret the PackTags and what they mean to us. That would lead to more consistency from OEM to OEM. And finally, I think the OMAC Packaging Workgroup needs to do a better job of defining what the benefits of PackML are to the OEMs. We need to sell them on this concept, because going forward we'll need to get more buy-in from them.
Last question. Is top management at Nestlé fully on board where PackML is concerned?
Yes.