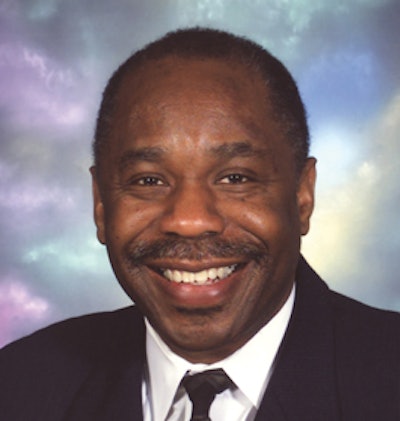 Colgate-Palmolive and GlaxoSmithKline, owners of toothpaste brands Colgate and Aquafresh, respectively, are squeezing one another via dueling federal lawsuits over trademarks. One issue has to do with icon depictions of a
nurdle
, an amount of toothpaste dispensed for one brushing. GlaxoSmithKline holds trademark rights to a tri-color nurdle displayed on Aquafresh packaging. Colgate-Palmolive has a nurdle on Colgate packaging. The other issue has to do with promotional claims. GlaxoSmithKline holds trademark rights to
Triple Protection
, claimed on Aquafresh packaging. Colgate-Palmolive touts
Triple Action
on its packaging.
Colgate-Palmolive and GlaxoSmithKline know that trademarks are a source of competitive advantage and that packaging is an effective media for conveying them. There is much at stake, therefore, when a company defends its own trademarks or challenges the trademarks of others.
Lawyers, in devising their strategies and tactics, require inputs from functional specialists, including packaging professionals. Those inputs should be characterized by speed, relevance, and reliability; but that requires planning and structure.
The lines of communication
"Let's run it past legal," is a wise refrain that should be sung whenever there's uncertainty about legality. When related to packaging, issues fall under the headings of: regulations; warnings & safety; and intellectual property, including trademarks. The aforementioned headings need not be mutually-exclusive, and with trademarks, the marketing department is likely to exercise more clout than the packaging department. Be that as it may, packaging professionals should have effective lines of communication with the legal department. The communications between packaging and legal at the front-end of a package R & D project can be crucial, in the event of subsequent litigation.
But what does the packaging professional need to know about trademark law, in order to contribute to the likelihood of a favorable court outcome, whether the company is the plaintiff or the defendant? The answer is, far less than what's required for a law degree but more than what is possessed by many packaging professionals. The latter can be corrected by in-house training conducted by the legal department, covering such fundamentals as: what is a trademark; how are rights acquired; what constitutes infringement; and what are common remedies and defenses. An alternative is a training manual. Regardless of what form the training takes, it should make clear that there's nothing frivolous about trademarks.
The claims and counterclaims being hurled between Colgate-Palmolive and GlaxoSmithKline, for example, leave no doubt that what's being vied for is market share and the millions of dollars that come with it. Such stakes, in large part, over a nurdle—the word, itself, not part of the vocabulary of most consumers. But consumers don't need to know the name for a trademark, in order to associate it with a brand and to be enticed to purchase. Such is the power of trademarks, and by extension, the power of packaging.
Armed with forethought
Discovery is the process through which lawyers collect information, including from the opposing side, one method being by requesting documents. In trademark litigation, it's foreseeable that some of that documentation might relate to packaging. It's advisable to keep that in mind, from the earliest stages of packaging projects. In illustration, what documentation will GlaxoSmithKline be able to produce in support of the validity of its trademarks? What documentation will Colgate-Palmolive be able to produce in support of its contention that GlaxoSmithKline's trademarks result in unfair competition?
It's not uncommon for a trademark to date back for decades, during which time certain related documentation might not be available, for any of a host of reasons. But that deals with the past. As for the present, the policy should be not only for meticulous documentation but also for filing and archiving that ensure the ability for document retrieval, into the protracted future.
On a related note, sometimes something is a registered trademark from the first time that it appears on the package; other times it acquires that designation subsequently. Either way, some package design research aimed at gauging consumers' recognition of and reliance on the trademark can pay dividends in the event of trademark infringement litigation. That's because at the core of every such litigation is the issue of whether the alleged infringement is likely to cause confusion on the part of the consumer. In other words, what are the chances that the consumer will make the purchase, having mistaken the defendant's mark for that of the plaintiff?
There are a dozen or more elements that courts apply in determining whether infringement has occurred, and lawyers never cease to amaze by the ingenuity in which they argue those elements. Packaging professionals can be valuable allies in that regard, and not only through supplying documentation. A packaging professional might find herself having to testify at a deposition and/or at a trial.
The changing face of trademark infringement
Legal battles between holders of trademarks have been going on ever since the advent of that form of intellectual property. Over time, categories swollen by variations and line-extensions have crowded store shelves, increasing the premium placed on anything that increases competitiveness. So look for trademark infringement cases to become more frequent and more heated.
And not long ago, when private brands were in their infancy, national brands battled those opponents, also. That is not as much the case today, for two reasons: one, the private brands are not as blatant as they were when their strategy was to copy the national brands; and, two, consolidation in retailing has shifted the power within the supply-chain to retailers—at least the mega ones. As a result, even a national brand that's a category leader would think more than twice before challenging a major retailer over trademark infringement.
And that brings up another consideration for the owner of a national brand. Where in the sand should the line be drawn relative to retailers? It's worth committing to a policy, but one infused with tact, diplomacy, and negotiating skills. If retailers are free to supplement their innovations in packaging graphics with unchallenged borrowings from the trademarks of national brands, the continued growth of private at the expense of national is a safe prediction.
And speaking of predictions, it would be foolhardy to make one this early in the Colgate-Palmolive/ GlaxoSmithKline toothpaste tussle. But a winner will eventually emerge, most likely the one with the better strategic approach to trademark development, registration, and defense. The winner shouldn't be too difficult to spot, though. Just look for the one that's flashing the pearly-whites.
Sterling Anthony
is a consultant, specializing in the strategic use of marketing, logistics, and packaging. His contact information is: 100 Renaissance Center-176, Detroit, MI 48243; 313-531-1875 office; 313-531-1972 fax; sterlinganthony1@sbcglobal.net.