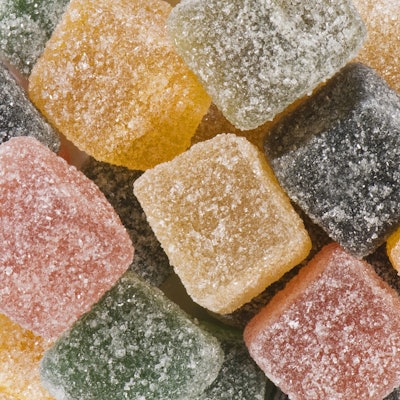 Founded in 1960 and located in Wittenheim in northeast France, family-owned Gida Confectionery manufactures custom organic confectionery such as dragées, meringues, and marshmallows, distributing them both in France and abroad. After experiencing technical difficulties with its coding solution, the company selected a Continuous Ink Jet printer, the Linx 8900 from Linx Printing Technologies, to print up to three lines, including "Use before" dates, on all its confectionery products.
"Gida's system was causing them some problems, and after meeting with the company, we quickly identified the Linx 8900 as the perfect solution," explains Christophe Calet, Technical Sales Manager at Linx France. "As they needed to find a solution quickly, we also lent them a machine while they were waiting for the one they had ordered."
The Linx 8900 CIJ can print up to five lines of text, numbers, barcodes, and logos at a maximum speed of 2.92 m/sec for a single line of print, five dots high. It also features real-time output measurement and line stoppage logs and is Linx Printernet-enables, allowing for remote monitoring and control of the 8900 printer via a secure, cloud-based service.
The contactless marking of CIJ is a major benefit for Gida, allowing it to print easily onto a variety of differently shaped metal and plastic boxes and cartons, in whichever direction is most convenient.
In addition, the Linx 8900's high-resolution, colour touchscreen provides Gida with a simple and accessible user interface, meaning it can to store multiple line settings for fast and easy setup, while its self-cleaning printhead and IP55 stainless-steel enclosure further facilitate reliable running.
"We're very happy with our Linx 8900," comments Laurent Deybach, Managing Director of Gida. "It fits easily onto our production lines, our operators can use it regardless of their level of training, it is economical to run, and above all it is extremely reliable—we haven't had any problems at all.
"We also appreciate how Linx lent us a machine while we were waiting for the one we bought. This is typical of the overall service from Linx, which has been excellent."
Companies in this article