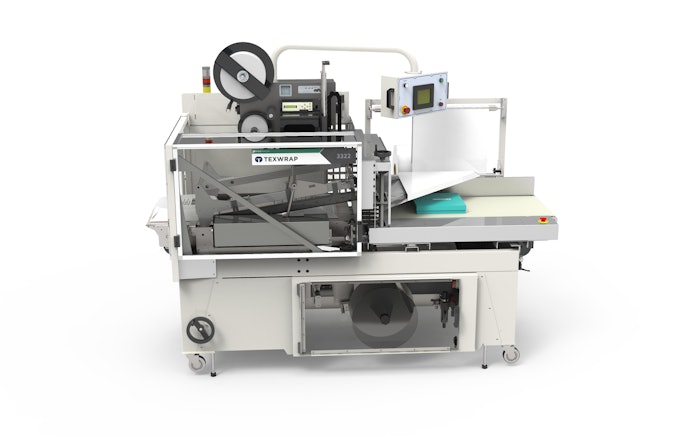 Machine not only makes more effective use of valuable floor space because of its 25% smaller footprint length, but it also gives distribution centers other key advantages when compared to competitive machines. These advantages include a much lower purchase price as compared to sideseal wrappers, cost savings from lower dimensional weight (DIM) by transitioning from boxes to poly bags and reduced material consumption, reduced labor, and integration of ID Technology's model 252 label printer applicator to make to make shipping products quick and seamless.
Distribution centers can use these compact auto mailers to increase the number of lines in their plant. Because the 3322 Auto-Mailer is small, portable, and rolls on casters, it can also be deployed anywhere at any time – useful in changing operating conditions and work environments. Throughput is rated at up to 20 packages per minute. A switch from packaging orders in boxes to utilizing poly bags will not only significantly lower DIM shipping costs but will also reduce labor costs by up to 50 percent.
The 3322 E-commerce Auto Mailer differs from other all-in-one poly-bag packaging and labeling systems because it can create custom bags for each product, based on the contents' unique size and shape. Tailored bags are sealed and trimmed using the minimum length needed to bag each product. Bag sizes range up to 30 inches long x 19.5 inches wide x 8 inches high. This machine is easy to operate and maintain and is built for exceptional durability, providing years of productive service. Texwrap warrants the 3322 E-commerce Auto Mailer for three years.
Companies in this article