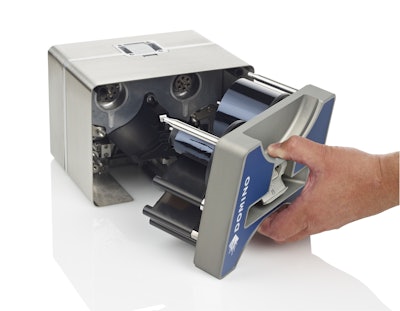 Not using compressed air technology in TTO systems eliminates the cost of running and maintaining a compressed air supply to the coding area. In some cases where no factory air supply even exists it can avoid the need to install one at all. Installation, maintenance and repair costs are avoided while the issue of leaks is eliminated. These leaks can cost up to 20-30% of the annual printer consumables usage, which inevitably has a major impact on the operational efficiency.
A TTO unit that does not rely on compressed air makes for a more mobile solution, as only an electric supply is required, and is more suitable for use in factories where no compressed air supplies are available.
Furthermore, an all-electric system is simpler to install and set up due to the automated printhead positioning and alignment function which gives optimum set up at the press of a button without the need for tools and shims.
Companies in this article