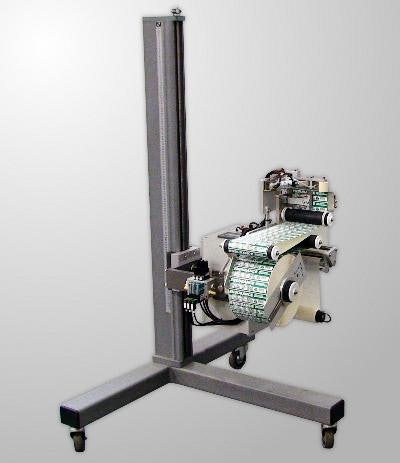 Vacuum grid roll-on label applicator for controlled labeling on irregular surfaces.

By using a vacuum grid plate to hold the label prior to label application, Labeling Systems' Model 40.31 Vacuum Grid Roll-on Applicator accurately labels a product or carton even when the product speed exceeds the dispense speed of the labeling head. The roller ensures label adhesion even on irregular surfaces.

The applicator design can be specified as dispensing in-line (to the direction of product flow), reverse flow (opposite direction of product flow), or 90 degrees to product flow, making the applicator appropriate for a range of labeling applications.

Capable of being used as a stand alone labeling head or part of a turnkey system, the Model 40.31 is suitable for any production environment. The compact design allows the head to sit below the conveyor minimizing the machine's overall footprint.
A video is available on our website.
Companies in this article