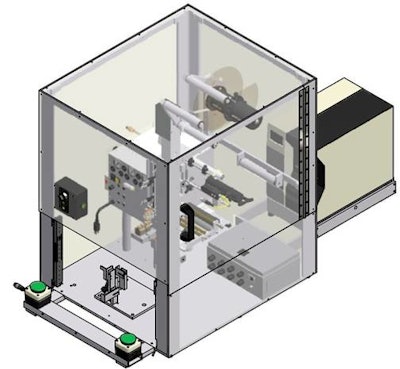 The system consists of an L60 label applicator with a custom made product fixture.  The fixture is designed to accommodate four different shapes of automotive parts, all without making any physical changes to the system.
The labeling system integrates a desk top printer in a process called "loose loop" printing, feeding and applying labels to the products.  A light curtain provides safe operation, preventing access when the labeling system is in motion.  This system, as with all custom Universal Labeling Systems, comes with complete documentation.
 
Companies in this article
Videos from Universal Labeling Systems, Inc.