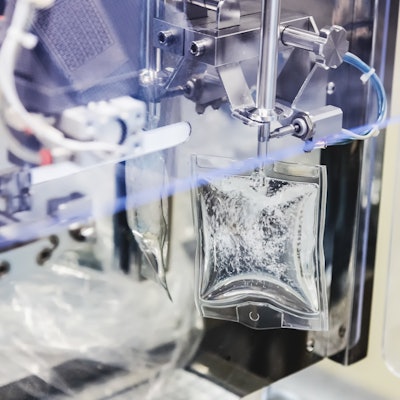 The increasing demand for accuracy and reproducibility during medical procedures will help drive the medical automation market to a projected worth of $79.4 billion by 2024.
The forecast comes from a new Grand View Research, Inc. report that says the rising adoption of these such devices is attributed to the advantages associated with automated systems. "For example, the automation of tedious tasks such as sampling, monitoring of quality, quantity, packaging and labeling, and scanning of medicines and devices, have reduced human efforts and increased speed and accuracy, which has led to increased dependency on these automated systems."
Grand View Research notes the growing global prevalence of chronic conditions such as diabetes, cancer, arthritis, and chronic obstructive pulmonary disease (COPD) is further pushing the demand for therapeutic, laboratory and pharmacy automated medication systems, which are faster and more productive.
The report cites World Health Organization (WHO) estimates indicating cardiovascular diseases (CVDs) as the leading cause of mortality worldwide, with "an exponential rise has been witnessed in the diabetes cases from 108 million in 1980 to 422 million in 2014. These factors are responsible for creating the need for automated medical equipment over the forecast period."
The growth in the use of automation will also be evident in the pharmacy-based functions, such as medication dispensing, storage, and retrieval enables traceability and tracking, which in turn improves patient safety and reduces errors. And an increased focus on incorporating automation in hospitals due to the benefits of reducting errors and operational costs will also benefit this market.
Grand View Research also point to growth in the medical logistics and training segment, projecting a Compound Annual Growth Rate exceeding 10%. It points to the rising adoption of advanced systems, such as Pneumatic Tube Systems (PTS) used in material transportation and Real Time Location System (RTLS) in location-tracking, contributes towards the overall medical automation market growth during the forecast period.
Research laboratories and institutes was also identified as a lucrative segment due to the rising demand for automated research laboratories that are helpful in the detection and the treatment of chronic diseases. These laboratory automated systems help in reducing demand and supply gaps by mechanization, which yields rapid results and increases overall productivity.
Grand View Research provides the example of the Leiden University Medical Center recently succeeding in isolating DNA and RNA from small tissue samples using a high-throughput, fully automated system by Siemens. This example is for advanced molecular diagnostic techniques for cancer.
The report points to industry adopting strategies such as technological innovation, new product launches, and strategic collaborations including mergers and acquisitions to capitalize untapped opportunities in medical automation.
Companies in this article