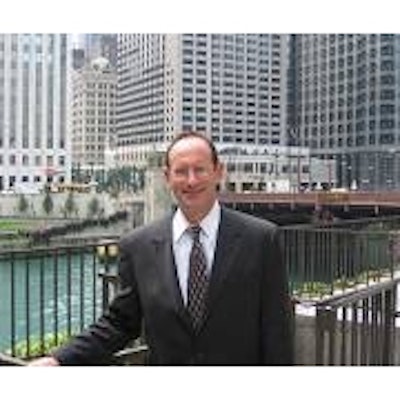 People injured by U.S. Food and Drug Administration-approved drug products are not legally prohibited from bringing injury lawsuits against the drug's maker. So said the U.S. Supreme Court in early March, although people have been suing drug makers for their injuries for decades. The reason the issue came up, though, is that the defending drug company, Wyeth, raised this so-called "preemption" argument in a recent case, hopeful it would win because of a new climate toward tort cases, and because of a decision last year that those injured by some FDA-approved medical devices could not sue.
Consumers who are injured or killed by FDA-regulated products have long been able to bring lawsuits for negligence and product liability against makers of the products, and it's state law that gives them that ability. In recent years, product makers have begun to argue in court that they shouldn't have to face such lawsuits because the product has been fully vetted by the FDA, and the agency had declared the product "safe and effective" just as it is, taking into account how it's made, used, and labeled.
In the recent case, Levine v. Wyeth, a woman went to the hospital complaining of migraines. Her doctor ordered her to get a drug called Phenergan, which the hospital personnel gave her by direct injection into her vein (an "IV push"). The drug went into her artery instead, she developed gangrene, and as a result had her arm amputated. She sued Wyeth claiming it knew the hazards connected to giving the product via IV push, and said the company should have labeled the product with a strong warning against giving this drug via IV push, because of the risk of the exact hazard that befell her.
Last spring, the Supreme Court held that makers of medical devices that have gone through full-blown FDA clearance, if the products are made and labeled in accordance with FDA's clearance, are not subject to state tort actions. The federal law, they ruled, "preempted" or overrode, any further state law requirements for those devices. They relied on a clause in the Federal Food, Drug and Cosmetic Act that explicitly said states couldn't impose different or additional state requirements on medical devices.
But when it came to making the same argument about drugs, there was a big difference: There was no explicit statement in the law saying states couldn't impose different or additional state requirements on drugs. Also, a majority of the Supreme Court found, it is not impossible for a company to comply with both the federal law and the state law, in that Wyeth could have changed its labeling to strengthen the warnings, and didn't have to wait for the FDA's OK to do so.
The case provides industry with a useful reminder that the law places on the manufacturer, not the FDA or anyone else, the responsibility at all times to assure that its product is safe. The majority opinion includes the comment that, throughout the history of the FDA and despite many changes to the laws it administers, "It has remained a central premise of federal drug regulation that the manufacturer bears responsibility for the content of its label at all times. It is charged both with crafting an adequate label and with ensuring that its warnings remain adequate as long as the drug is on the market."
So, this new case confirms that injury lawsuits against drug makers aren't preempted, and, soon, probably, those against medical devices won't be either. That's because members of Congress have already begun efforts to pass a new law that would change the result of last year's Supreme Court decision blocking some lawsuits against medical device makers.
Read more about regulatory issues at www.healthcare-packaging.com/go/15
For other stories related to preemption, visit http://www.healthcare-packaging.com/movabletype/mt-search.cgi?IncludeBlogs=1&search=Preemption

Mr. Greenberg can be reached at greenberg@efg-law.com, or visit his firm's Web site at www.ericfgreenbergpc.com.