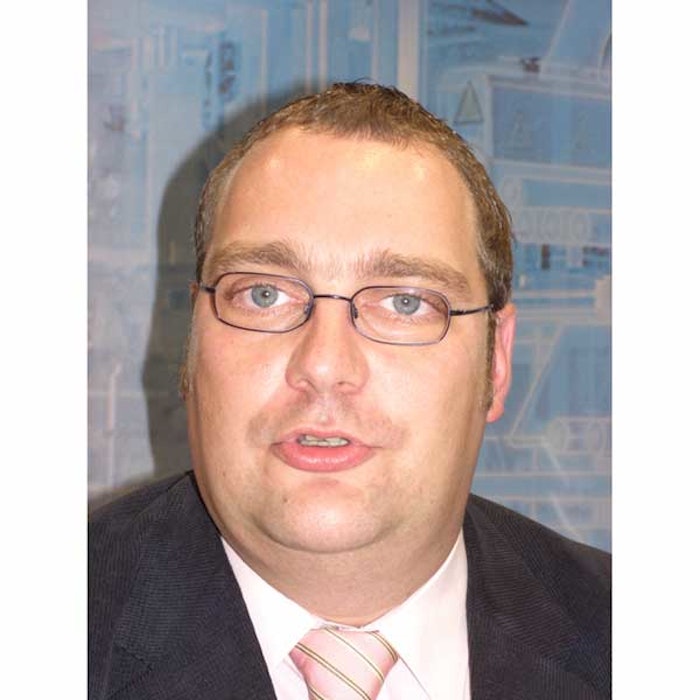 Modular packaging machinery breaks down complex machine functionalities into self-contained processes - namely machine modules. Modular concepts demand rethinking previous approaches in mechanical, electrical and software engineering.
The required technology is already available from established automation specialists. The concept of modular design for packaging machines and systems is becoming more popular all the time. Reusing individual software objects substantially reduces engineering requirements. Many hardware, software and mechatronic components developed for one machine can be reused in new designs with only minor modifications. On the most modular of machines, plug-and-play modules can be introduced into production lines as needed, for example, for on-pack labeling, couponing or shrink bundling of limited-time product promotions. With modular machines, lead times are reduced as well as format changes.
Masterfoods in Germany leads in adoption of modular machinery
It is therefore no wonder that modularity is becoming one of the key criteria for packaging machinery investment decisions. A discussion with Stefan Aumann and Stefan Kohl from Masterfoods GmbH clearly indicates the direction machinery must go. Masterfoods produces a wide range of pet food products in addition to such popular food brands as Mars, Dove and Uncle Ben's. Stefan Aumann is responsible for the engineering and the introduction of new production systems as the Senior Segment Engineer in the European sector. Stefan Kohl handles planning and operation of packaging systems in the plant at Verden an der Aller, Germany, which is located between Bremen and Hannover.
How have the requirements in the packaging sector changed in your company?
Stefan Aumann
: We are a branded company and products normally run for a comparatively long time. However, now we have to use our systems for a wider spectrum of different products and therefore have much more product changeover than we did several years ago.
Can this be quantified?
Stefan Aumann
: I don't really want to state any figures now, but let's say this: Changeover times have become a major time factor in the meantime.
Stefan Kohl:
Another point is the life span of products. The consumer expects more diversification these days and this is the reason that the average life spans for individual products have decreased. Generally, the classic can dominates for pet food, but there are always modifications on packaging systems for the introduction of new types.
What strategies do you have for equipping your packaging systems for the future?
Stefan Aumann
: Flexibility of production is foremost for sure. And that requires modular machine concepts. This helps us to utilize our factory more effectively and to reduce our format change times. Modularity also ensures a much higher degree of reusability compared with conventional machine manufacture.
Stefan Kohl
: We are also putting increased efforts into automatic changeover concepts that will permit motor-driven adjustment of format changes. Another aspect also plays a significant role here: Program controlled changeover procedures can be more consistently reproduced.
Stefan Aumann
: We can prevent deviations that may result when manual adjustments made by different operators. The reproducibility of settings when changing from one product to another is subject to certain limitations. For example, it is normal that the consistency of packaging materials varies somewhat within tolerances. To ensure that production continues to run with no problems, these types of variable parameters should not be compounded by inconsistent settings.
What attributes factor into your procurement of packaging systems and machinery?
Stefan Aumann
: Mainly cycle times -- how fast is the machine -- and whether the machine conforms with the basics of modular machine design. When procuring new equipment, modularity is a real focal point. Conformance with PackML as defined by the OMAC Packaging Guidelines is also an aspect, because the standardization helps us. And we consider short setup times to be of great importance, of course.
What benchmarks are defined?
Stefan Kohl
: We give the machine manufacturer very precise times that have to be maintained when changing products with the machines. This also includes information on the degree of manual intervention required for changing the machine from one product to another.
Is there already a wide range of modular machines available?
Stefan Aumann
: Unfortunately not to the extent that we'd like. We are confident, however, that the range will increase in the future. We demand it from our suppliers anyway.
Stefan Kohl
: With this in mind, the decision for a machine or a system is also made depending on the "Best Practice" aspect: We analyze how machine manufacturers generally solve technical problems. If it doesn't correspond with our concepts of modularity, we start looking for another manufacturer. It doesn't help if a machine manufacturer has to stretch to meet our requirements for modularity. That manufacturer will never make as good a machine as a manufacturer that is already heading in the same direction we are.
What does the topic of communications mean to you?
Stefan Kohl
: Communications are very significant to us. We integrate machines horizontally as well as vertically. The machines must be able to satisfy the corresponding prerequisites, such as standardized interfaces and variables for instance.
How important are uniform control concepts in this regard?
Stefan Kohl
: It is not of primary importance that all machines have the same controller. It is only important that all machines and machine modules can communicate with one another.
Do you require that machine programs conform with the IEC 61131-3 standard?
Stefan Kohl
: Compatibility with IEC 61131-3 is not mandatory. However, it is gaining in significance. We are now at a point where the main part of the software in our machines more or less conforms with the IEC standard.
What roles do diagnostics and preventive maintenance play for you?
Stefan Kohl
: Continuous diagnostics are essential to minimize machine downtime. And we also need the data to manage maintenance. We are currently building on a system based on statistical approaches. It permits determining the probability of component failures and when.
Companies in this article