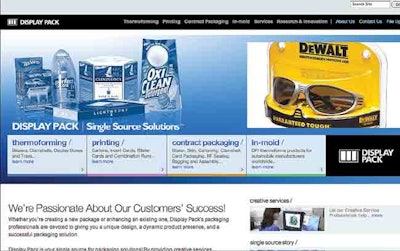 Display Pack
This redesigned Web site offers many new tools and resources. Users can easily navigate between the companies offerings, including thermoforming, printing, contract packaging, and more. Users can also browse through the companies portfolio and upload artwork files for their potential packages.
UPM Raflatac
This enhanced and redesigned Web site has a totally new look. The most notable content addition is a section dedicated to RFID that features extensive product information for Rafsec RFID tags and inlays, presentations of various RFID applications, and case studies.
O.Berk Co.
The ecommerce site BottleStore.com is offering a special promotional offer: No shipping, handling, or service charges on all orders for the remainder of 2006. The site specializes in customers desiring to buy both the container and closure in one package, and in small quantities.
Companies in this article
Videos from Universal Labeling Systems, Inc.