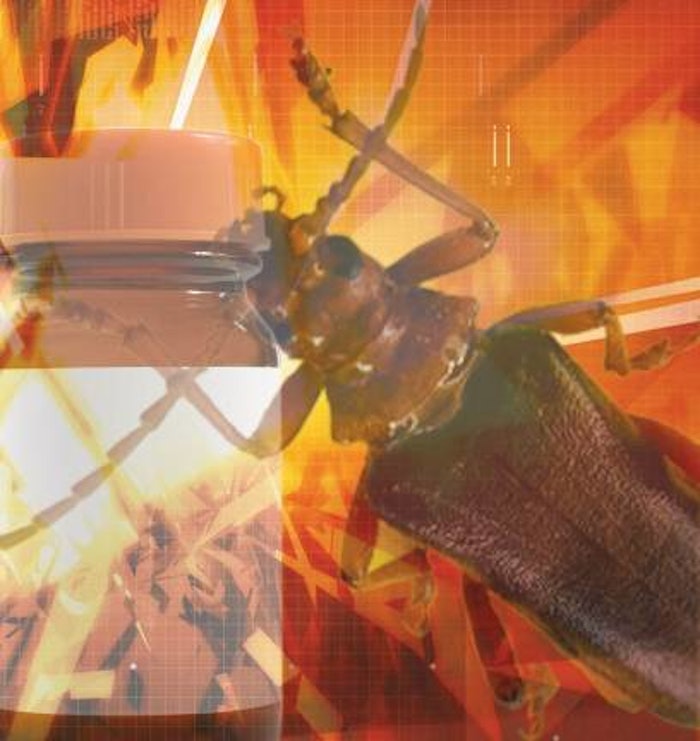 When my wife Peggy read me that headline from the June 26 Kenosha News front page, it got my attention. Reading on, we learned that this year the Food and Drug Administration proposed a rule requiring that food manufacturers disclose the presence of carmine and cochineal in foods on their labels.
Turns out, instead of using "artificial red dyes, some manufacturers list 'natural' colorings called carmine or cochineal, pigments derived from female insects raised on farms in Peru, Mexico, and the Canary Islands," said the newspaper story. The article quoted the Wall Street Journal, saying it takes 70ꯠ of the bugs to produce 1 lb of carmine. "The abdomens and eggs of the females contain the most intense color; those parts are dried, ground, and heated to produce the die."
The Kenosha News story also noted, "Not all manufacturers that use carmine or cochineal are upfront about it on the package ingredient list." The article says the FDA "allows some food tints to be obfuscated under terms like 'color added' or 'artificial color.'
Consuming ground bugs in candy, yogurt, juice, popsicles, cheeses, cherries, crabmeat and caviar may be concerning to consumers. Food manufacturers may feel the bite in the form of label changes for packages whose products contain carmine or cochineal.
The FDA's January 30 proposal, 21 CFR Parts 73 and 101, summarized: "The FDA is proposing to revise its requirements for cochineal extract and carmine by requiring their declaration on the label of all food and cosmetic products that contain these color additives. The proposed rule responds to reports of severe allergic reactions, including anaphylaxis, to cochineal extract and carmine-containing food and cosmetics and would allow consumers who are allergic to these color additives to identify and thus avoid products that contain these color additives. This proposed action also responds, in part, to a citizen petition submitted by the Center for Science in the Public Interest." Written or electronic comments were accepted through May 1 of this year.
More information is available in the Federal Register: January 30, 2006 (Volume 71, Number 19).
Companies in this article